The Premier League has chosen the British-based Hawk-Eye as the preferred method of goal-line technology for the 2013-14 season.
Hawk-Eye, successfully used in both cricket and tennis, was snubbed by Fifa in favour of GoalControl at the Brazil World Cup next year.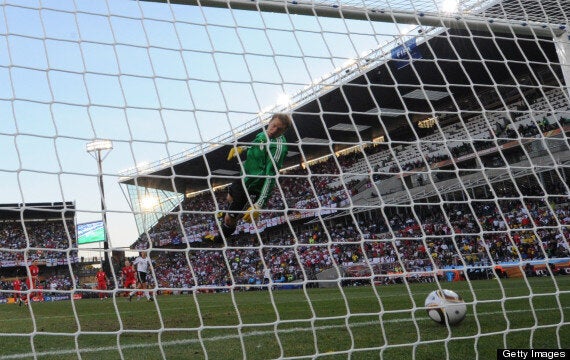 Lampard's Law: Manuel Neuer gets lucky in Bloemfontein
The decision to select Hawk-Eye was finalised at a Premier League meeting this afternoon.
Hawk-Eye will cost around £250,000 to install at each Premier League ground, totalling £5 million for the 20 top-tier clubs combined.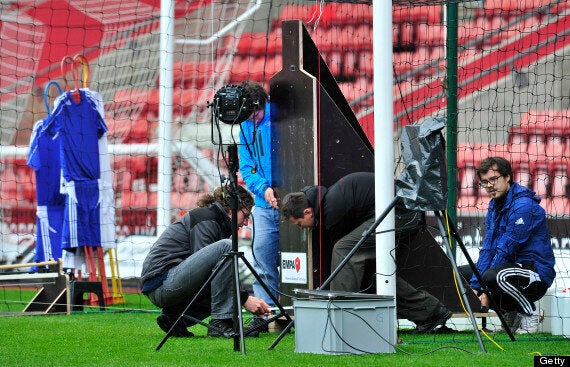 Employees adjust equipment during a test of Hawk-Eye at St Mary's Stadium
The FA is eager to test the system at the Community Shield in August - traditionally held the weekend before the Premier League season begins.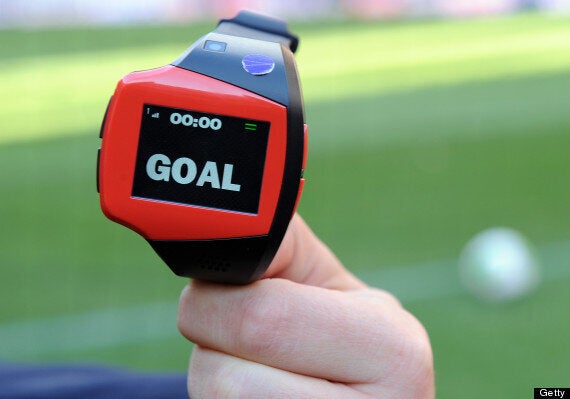 A Fifa officer displays a watch displaying 'goal' during a demonstration of new goal-line technology by Hawk-Eye
Legendary India batsman Sachin Tendulkar has hailed Hawk-eye as "a world class technology and it's as close as it gets to the real thing." In cricket, it is used to determine decisions since 2001 and it was added as part of the Decision Review System in 2008.
The technology has also benefitted Sky Sports' broadcasting of the game in terms of analysis.
In tennis meanwhile, it is used for line calling, with each player permitted three challenges each set.
Popular in the Community