When science and art come together, the results can be glowing - quite literally in the case of two photographers' 'Neon Luminance' art.
Sean Lenz and Kris Abildgaard's, both San Francisco-based artists, want to 'capture the world and show its true beauty'. With a waterfall and the help of glow sticks, the pair have created these stunning photos, showing light trailing through water as the sticks are carried with the natural current.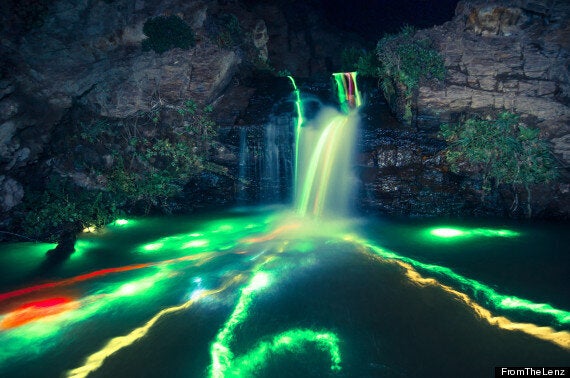 Sean Lenze, said: "As landscape/action photographers we were intrigued how the neon lights are effected by long exposure photography."
Leaving the camera shutter open for between 30 seconds and seven minutes, Sean and Kris have produced this series of multi-coloured 'neon luminance' photos.
Sean added: "The chemicals are inside the glow sticks. Since they are buoyant they float in the stream and take the natural path of the water. When the sticks reach the end of the stream we pick them out, so there is no harm to the environment.
"We're looking to refine the concept and take photos every week for a future series."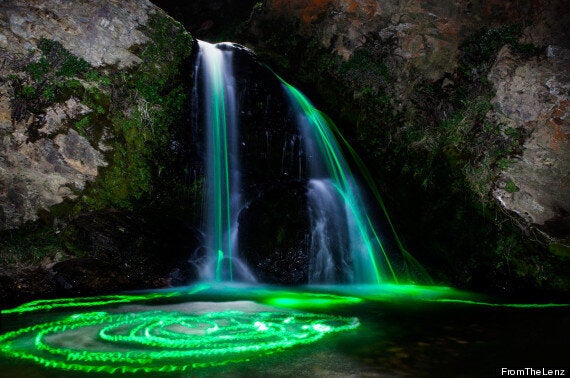 Keep your eye out for more eye-catching photography from Sean and Kris. In the meantime, flick through the rest of their 'Neon Luminance' art: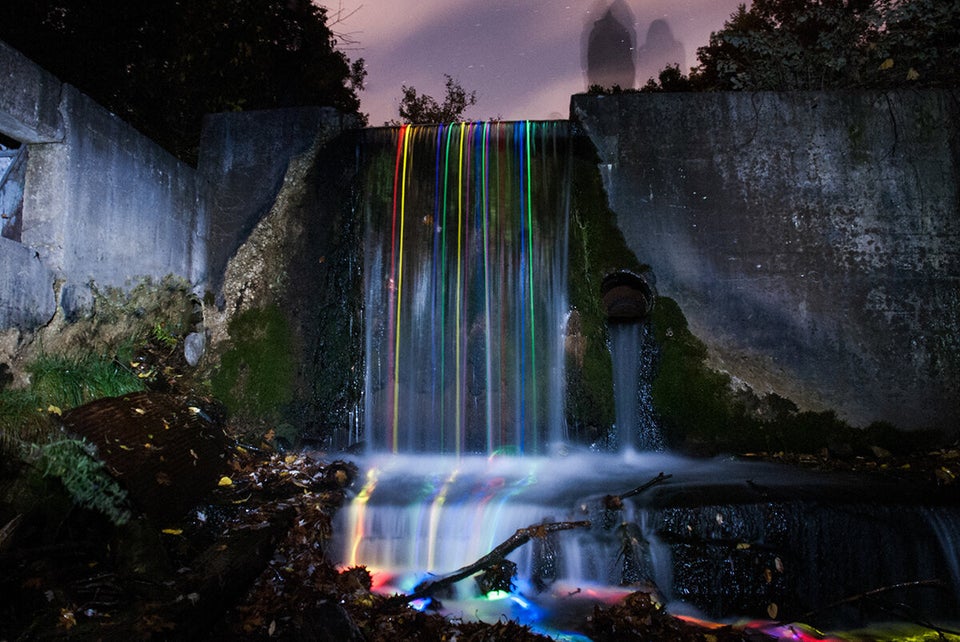 Long-Exposure Neon Waterfalls: Photo Series Captures Striking Patterns Of Illumination
Take a look at other stunning light art from around the world: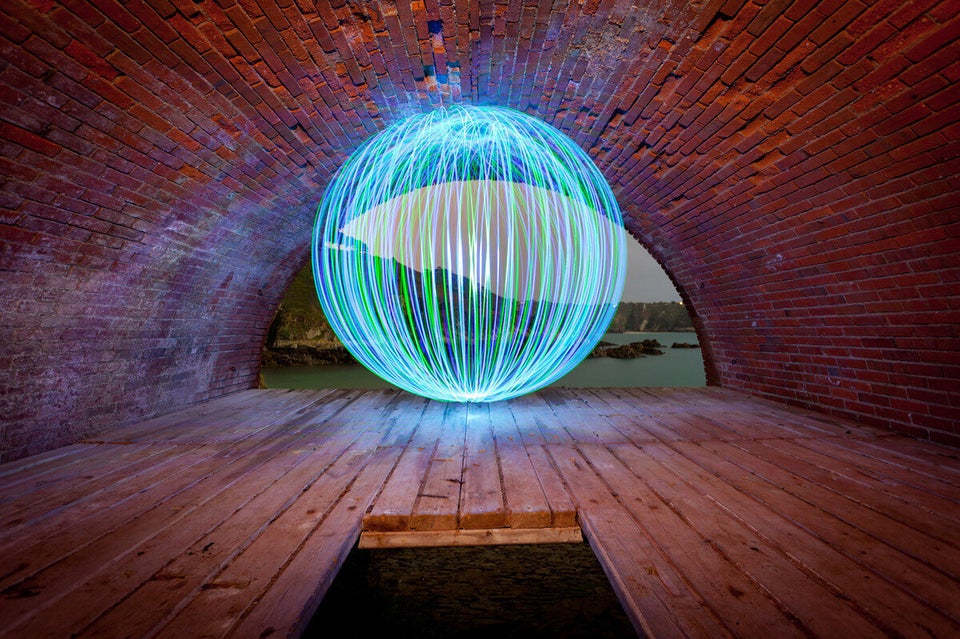 David Gilliver Light Photography