Set and costume designer Mark Thompson told Vogue: "Costume design sketches aren't usually something I do, but it was actually really nice to work with children. There are certain requirements of any costume - the cast members need to be able to dance easily. Things are altered as rehearsals go on."
See the drawings of Charlie and Grandpa Joe, along with the Gloop, the Bucket, the Teevee and the Salt families, below.
The West End musical, directed by Academy Award® winner Sam Mendes, will star Olivier and Tony Award-winning Douglas Hodge as Willy Wonka and the cast will also include Nigel Planer as Grandpa Joe, Clive Carter as Mr Salt, Jasna Ivir as Mrs Gloop, Paul J Medford as Mr Beauregarde, Iris Roberts as Mrs Teavee and Myra Sands as Grandma Georgina.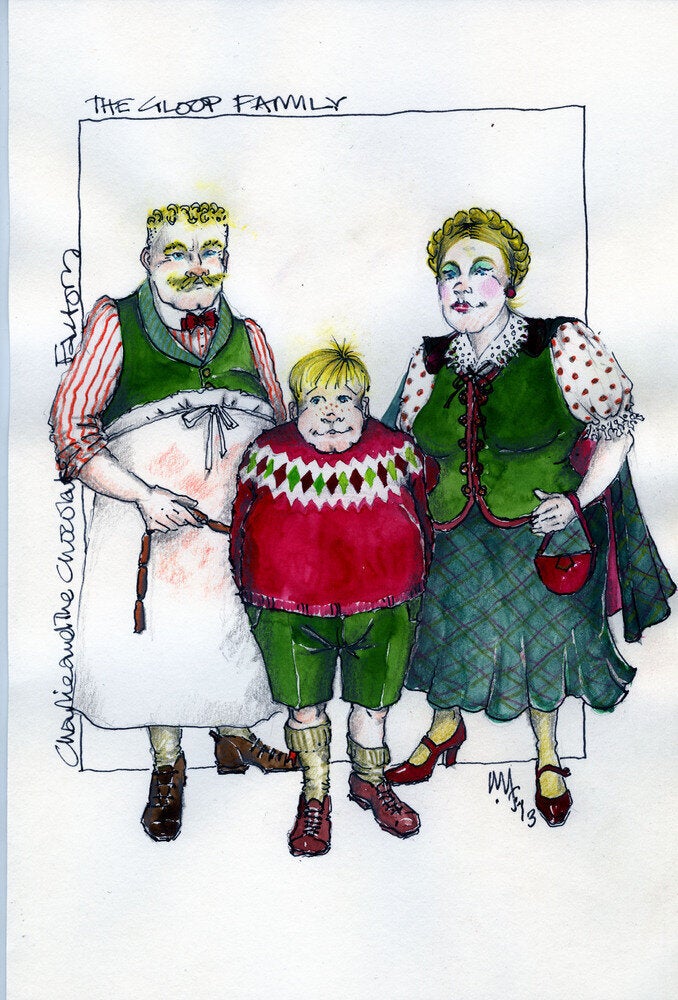 Costume sketches