No, it's not the first still from the Point Break remake (what the hell are they thinking?), it's boxing's David Haye and former Formula 1 world champion Michael Schumacher skydiving in Dubai.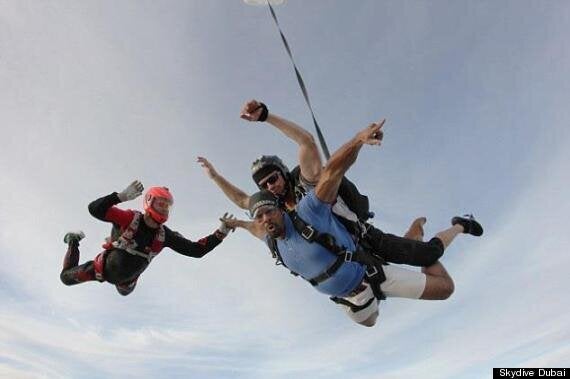 "We both turned up at Skydive Dubai completely unannounced and I couldn't believe my luck when I saw Michael Schumacher getting ready to jump," said Haye.
Haye will be making a boxing comeback on 29 June in Manchester while Schumacher retired - again - from F1 last year.