'Star Wars' fans could have one more reason to celebrate the return of the intergalactic blockbuster, as another familiar face from the original line-up hints that he could be on board for the seventh film.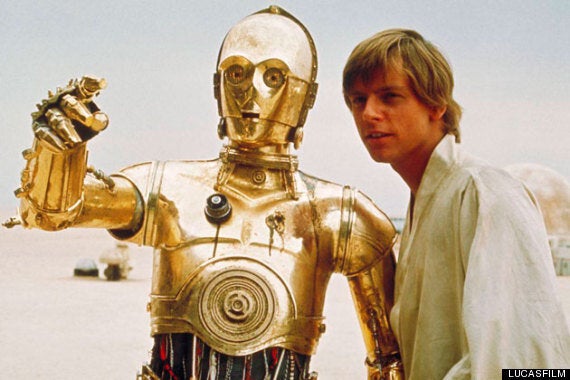 C3PO (Anthony Daniels) did his best to help Master Luke (Mark Hamill) in the original 'Star Wars' series
Anthony Daniels, who played sentimental robot C3PO in all six of the preceding blockbusters (although in 'The Phantom Menace' only with his voice), has told Digital Spy:
"Look, it's all very early days and I don't want to wear anybody out by speculating or letting you waste your energy by saying 'What do you think?'
"I'm certainly not sitting by the phone, but it's always nice when it rings. Do you know what I mean?"
The British actor, who has built a solid thirty-year career out of his beloved portrayal of the gold-plated protocol droid, driven to distraction by R2D2, told Digital Spy that the advent of the seventh film under Disney was a "wonderful thing to happen" and that he thought it would be in very safe hands with director JJ Abrams.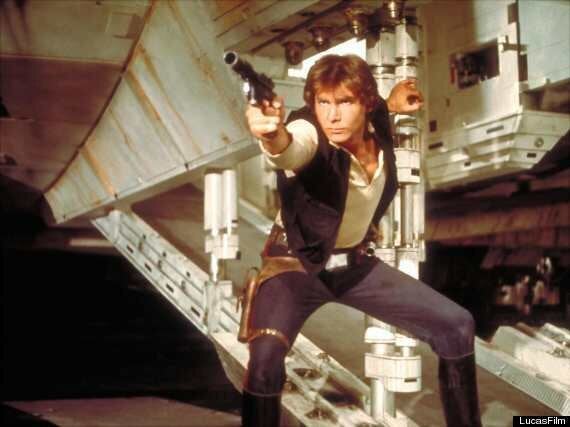 Harrison Ford played Han Solo in the original series...
Meanwhile, Harrison Ford, who played space pilot Han Solo in the original, his breakthrough role helping turn him into one of Hollywood's biggest stars, has also been talking about his return to the series. WATCH what he has to say in the video above.