Kerry Katona is hoping it will be third time lucky, after announcing her engagement this morning via Twitter.
The Atomic Kitten singer told her followers of her betrothal to George Kay thus:
Good morning twitter land!! Just woke up with a very very heavy left hand?? Ooooo it's my engagement ring!! Woohoo @mrgsjkay xxxxxx

— Kerry Katona (@KerryKatona7) April 14, 2013
And George also expressed his delight on the social media site, adding:
@kerrykatona7 Morning baby, you've made me the happiest man in the world :-).. Love you to bits.. Fiancé!! Haha love it xxxxxx

— George Kay (@mrgsjkay) April 14, 2013
This marriage will be the third for Kerry, following her divorces from singer Brian McFadden and Mark Croft. She has four children.
Kay, who previously worked as Kerry's boyfriend, surprised her with a proposal at Blackpool Tower.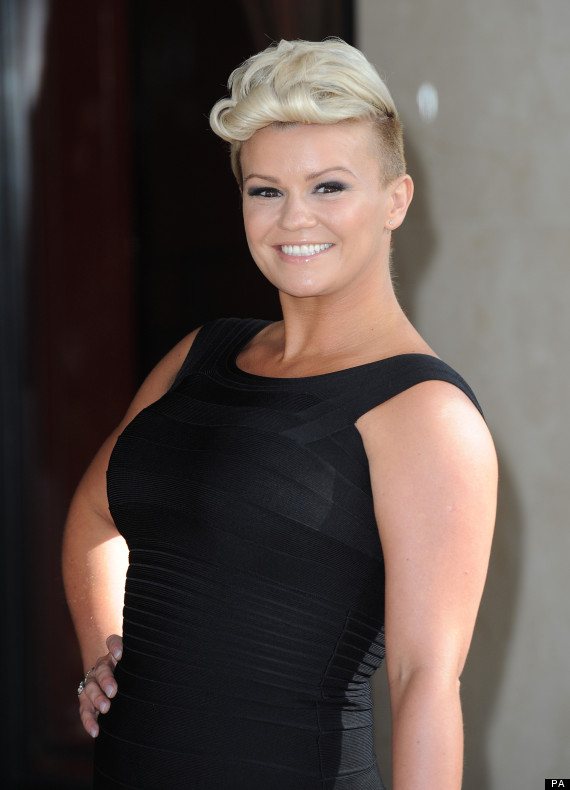 This will be third trip down the aisle for Kerry Katona
Kerry told the Sunday Mirror: 'There were roses and champagne and George got down on one knee. It was the most romantic thing in the world. I am so happy.'
Her engagement has capped a hectic, happy few months for the singer, who has famously struggled in the past, both romantically and with addiction. She recently joined her fellow Atomic Kittens to take part in the 'The Big Reunion'. Although Kerry feared she wouldn't be able to keep up with the dance routines any more, the band was greeted rapturously by fans at a comeback concert in Hammersmith.