The Pakistani Taliban has denied any involvement in the Boston marathon bombings saying: "Wherever we find Americans we will kill them, but we don't have any connection with the Boston explosions."
The spokesman for the Islamic terror group, Ahsanullah Ahsan, made the comments in a call to news agency AFP. File picture of Pakistani Taliban
The Tehrik-i-Taliban Pakistan (TTP) previously claimed responsibility for a failed car bombing in New York's Times Square in 2010. Pakistani-American Faisal Shahzad was jailed for life for the attempted attack, which was foiled when two street vendors discovered the car bomb and alerted a New York Police Department.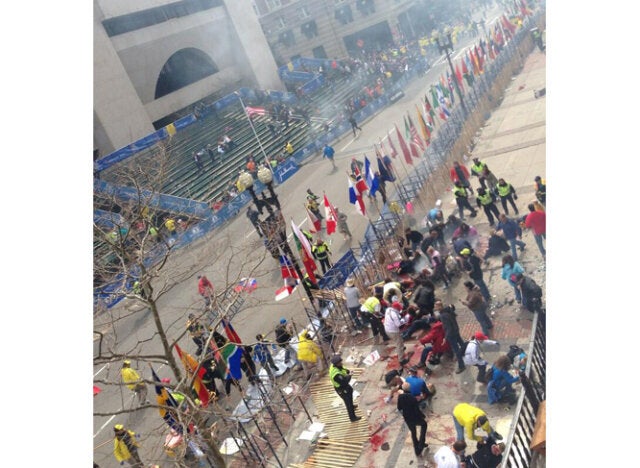 Horrifying scenes were broadcast on news channels
Three people have been killed and as many as 140 injured in the annual marathon, which takes place annually on Patriots' Day.
A terrorism expert has said he thinks the bombs at the Boston Marathon are the work of "either an Al Qaeda-affiliated group or a right-wing extremist group."
Al Qaeda has become decentralised because of years of US action against it, which meant it could be behind small attacks like this, he told Sky News.
But he also said right-wing groups like those led by Timothy McVeigh, who killed 168 in the Oklahoma City Bombing in 1995, could also be behind it because of the 20th anniversary anniversary of the end of the Waco siege, in which 76 people died, on April 19.
"This was around the time of year when we might expect to see the Timothy McVeigh-type bomber come out of the woodwork because it is the anniversary of Waco, when the United States invaded a large group of these types of sympathisers," he told the broadcaster.
"I think it is either an Al Qaida-affiliated group or a right-wing extremist group."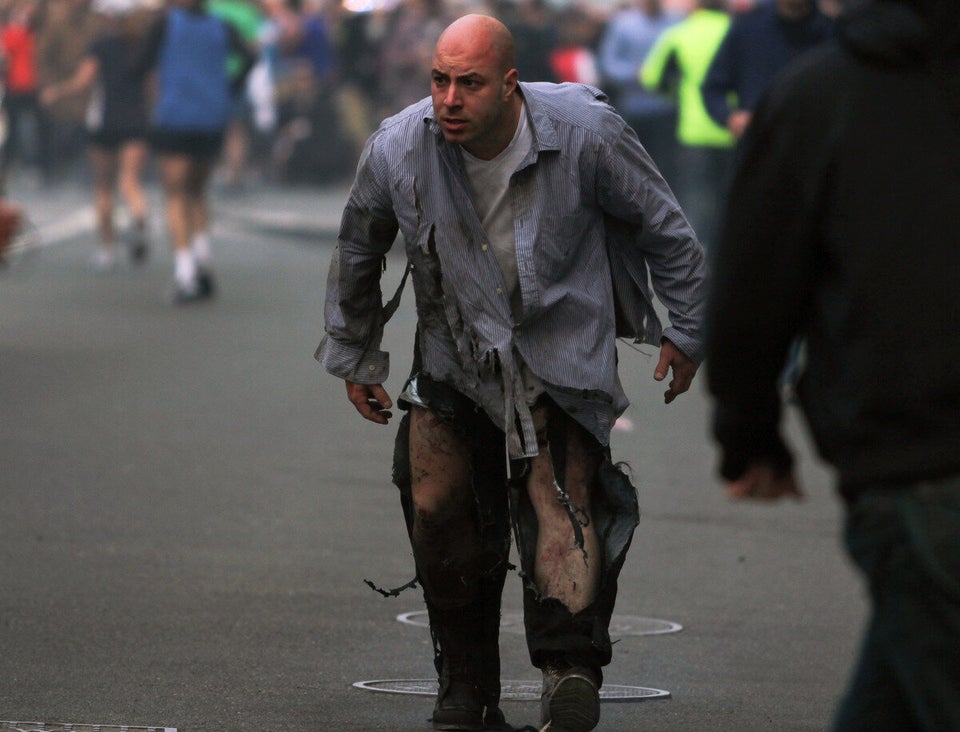 GRAPHIC WARNING: Boston Marathon explosion