European chiefs have given Ireland's beef industry a clean bill of health in random tests for horse meat.
But industry-own analysis ordered by food producers, processors and distributors across the Republic has found three samples of meat with equine DNA out of 1,228 samples.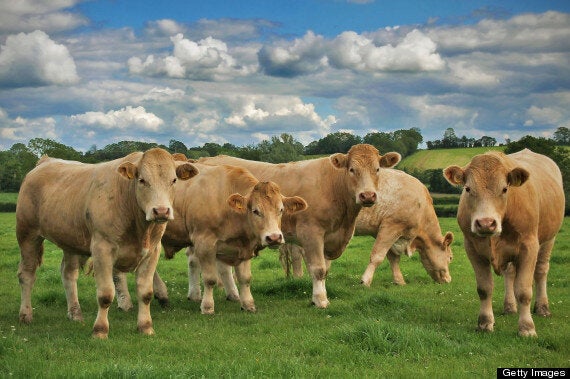 Both Ireland and the UK were given the all clear by the EC
The European Commission said that Ireland is only one of five countries where beef products showed no traces of equine DNA under its testing.
Its results showed 193 samples of meat tested positive for horse out of 4,144 across the EU.
There were also 16 positive tests for the potentially harmful veterinary drug bute out of 3,115 samples.
Tonio Borg, European Commissioner for health and consumer policy, branded the contamination food fraud, not food safety.
"Restoring the trust and confidence of European consumers and trading partners in our food chain following this fraudulent labelling scandal is now of vital importance," he said.
The Food Safety Authority of Ireland, which sparked the meat contamination crisis earlier this year, confirmed 47 pre-packed and three non pre-packed samples of beef showed no signs of horse meat.
The UK also got a clean bill of health.
Simon Coveney, agriculture minister, said European officials will examine whether more action is needed on the back of the results.
"The level of testing in Ireland clearly went beyond what was required at EU level and, combined with the fact that the official control regime here uncovered this problem, shows our commitment to maintaining the world-wide reputation of Irish food," he said.
"Ireland will continue to show leadership on this issue, both nationally and in Europe."
One horse carcass in Ireland tested positive for the potentially harmful veterinary drug bute out of 840 tests.
Henry Burns, chairman of the Irish Farmers' Association national livestock division, said lessons must be learned even though the beef market in Ireland has not been impacted.
"We have not seen an adverse impact in the market since this issue arose in January. In fact, beef prices and market demand have improved over this period of time," he said.
Mr Burns said farmers cannot understand why processors need to import 47,000 tonnes of beef, when we are producing and exporting up to 500,000 tonnes annually.
"Only Irish raw materials should be used in meat products that are labelled and sold as Irish. Clear and accurate labelling must be implemented right across the food chain to include the retail sector, butchers, food service and restaurants," he said.
The IFA also want the Department of Agriculture to publish a monthly list of the traders and companies importing meat and the volumes involved.
France found more cases of horse meat in beef products than any other EU country, with more than one in every eight samples testing positive.