An eight-year-old boy who died in the Boston Marathon terror attack has been named as Martin Richard. He was one of three people killed by the explosion as he waited for his father to finish the race.
His six-year-old sister lost her leg in the attack, WHDH reported, while his mother Denise remains critically ill in hospital. It is not clear what the status of his father William is.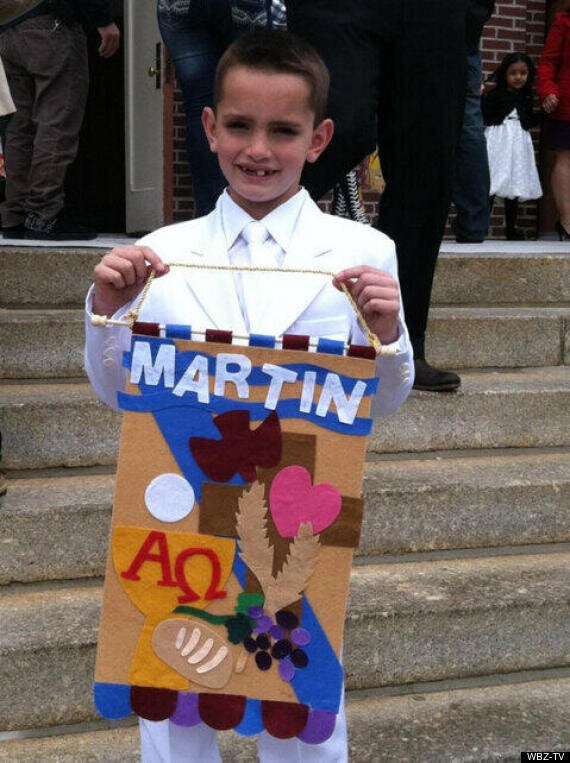 Martin was waiting to see his father pass the finish line
Cheryl DiPesa, who has been tweeting pictures of the eight-year-old, posted People left flowers outside the house of the Richard family after the attacks
As the FBI launched a hunt for those responsible, US President Barack Obama said: "We will find out who did this. We'll find out why they did this. Any responsible individuals, any responsible groups, will feel the full weight of justice."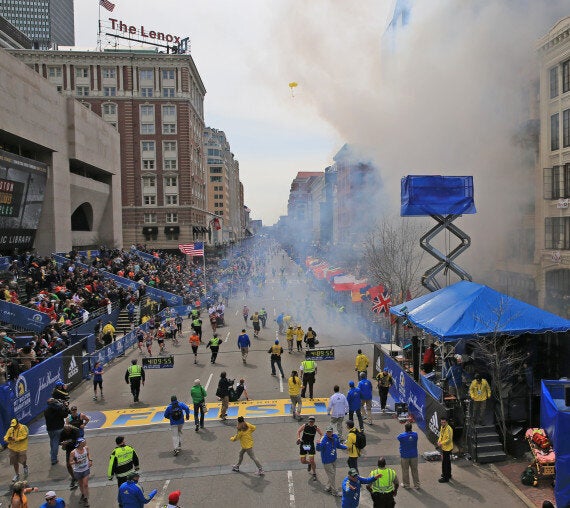 Three people were killed in the attacks
There were no immediate claims of responsibility for the attack, the most serious in the US since the 9/11 atrocity. Al Qaida-linked groups and militant white extremists have attacked targets in America in the past.
Bill Bratton, a former head of Boston police who is now based in London, said: "Unfortunately in my country there are no shortage of potential suspects, if you will." Neighbours hug outside the home of the Richard family in the Dorchester
Counter-terrorism expert Richard Barrett said the incident had hints of a right-wing attack rather than al Qaeda-inspired extremism.
Mr Barrett, the former United Nations co-ordinator for the al Qaeda and Taliban monitoring team, said it was too early to say who was to blame for the marathon blasts.
But Mr Barrett, who has served with MI5 and MI6, said the timing on Patriots' Day and the relatively small size of the devices suggested the work of a domestic extremist.
"At the moment it looks more likely that it was a right-wing terrorist incident, rather than an al Qaeda attack because of the size of the devices."
He added: "This happened on Patriots' Day, it is also the day Americans are supposed to have their taxes in, and Boston is quite a symbolic city. These are all little indicators."
Popular in the Community