Shot by David LaChapelle, it is an outtake from a shoot in 2001 for Rolling Stone magazine and is expected to fetch between £25,000 and £35,0000.
The image shows the actress's 'Billy Bob' tattoo - a tribute to her then-husband Billy Bob Thornton. Jolie, now 37, is reportedly engaged to Hollywood actor Brad Pitt.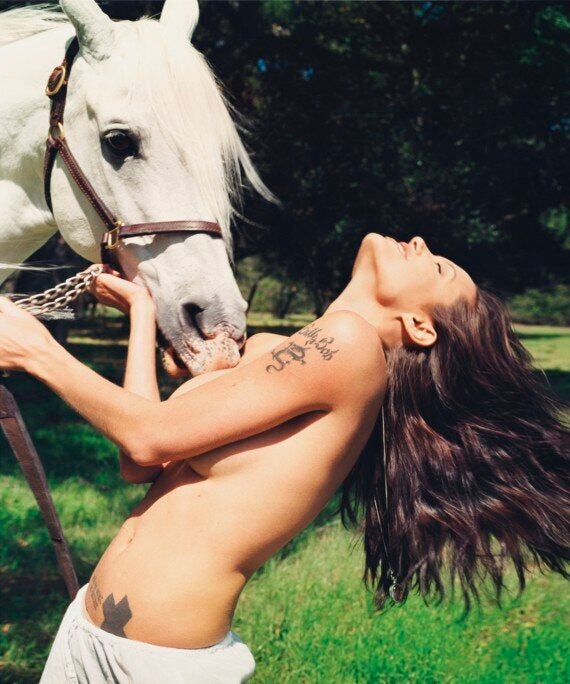 This previously unseen photo of Angelina Jolie will be auctioned on May 15
The mother-of-six also serves as a special envoy for the UN High Commissioner for Refugees and recently joined forces with Foreign Secretary William Hague in announcing £23m funding from G-8 nations to go towards a series of measures for preventing sexual violence and ensuring justice for its survivors.
Jolie welcomed the "long overdue stand" on sexual violence, saying that for too long international political will to prevent it has been "sorely lacking."