The first CCTV images of two suspects in the Boston Marathon bombings have been released.
Two men, one in a black baseball cap, a second in a white baseball cap, and both wearing backpacks are pictured as they walked along a pavement next to the race.
FBI special agent Richard DesLauriers appealed for the public's help in identifying the suspects but warned: "We consider them to be armed and extremely dangerous."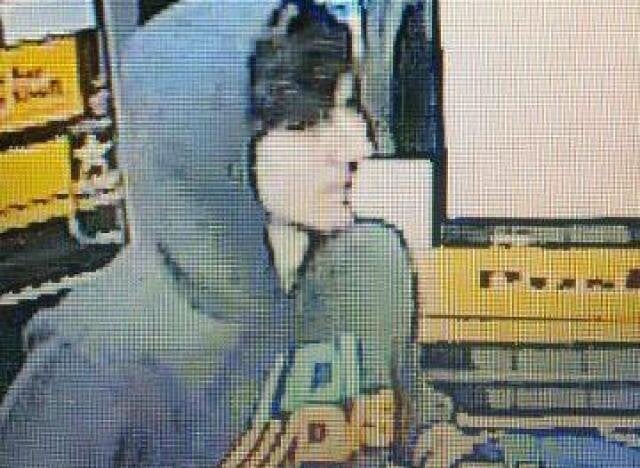 The latest picture of a suspect sought by Boston Police
It is unclear whether the two incidents are linked but television footage showed one man on the ground surrounded by police, his hands outstretched.
The Boston Globe have quoted an unnamed official, reporting that the man is one of Boston Marathon suspects. However this is yet to be confirmed.
Police did not confirm the link, but said: "There is an active incident ongoing in Watertown. Residents in that area are advised to remain in their homes".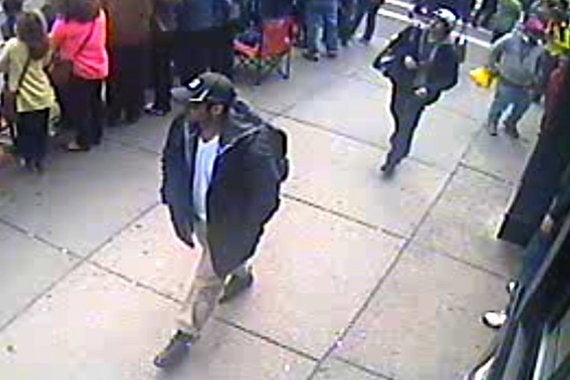 Images of the suspects have been released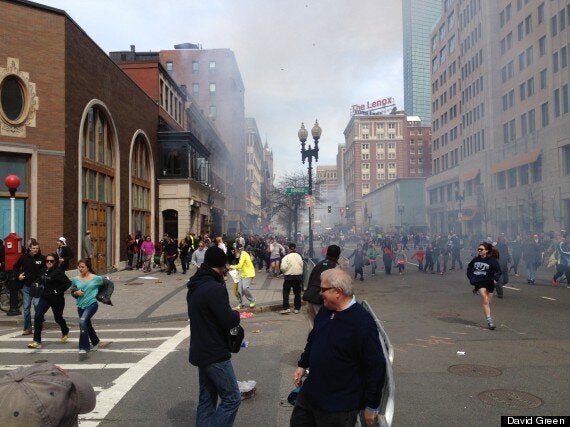 A picture of the explosion at the Boston Marathon
Earlier this week FBI special agent Richard DesLauriers told a press conference in the city: "At this time these are the two people of interest to the FBI.
"The only photos that should be officially relied upon in this investigation are those you see before you today.
"There's no additional imminent danger that we're aware of right now."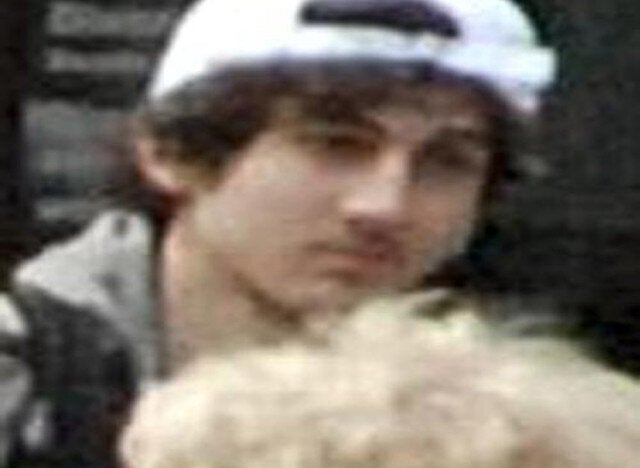 A picture released of the Boston Marathon suspect
One runner at the marathon appeared to have inadvertently snapped one of the suspects after his friend noticed the similarity on Facebook, although this is unconfirmed.
Nobody has claimed responsibility for the twin explosions which injured more than 180 people and killed eight-year-old Martin Richard, Krystle Campbell, 29, and a Chinese graduate student, named in reports as Lu Lingzi.
The images were released hours after President Barack Obama attended an interfaith service in Boston to remember the victims.
There was confusion on Wednesday after several media outlets reported that a suspect was in custody and was due to appear in court over the atrocity, but investigators later urged caution over the reports and insisted no one had been arrested.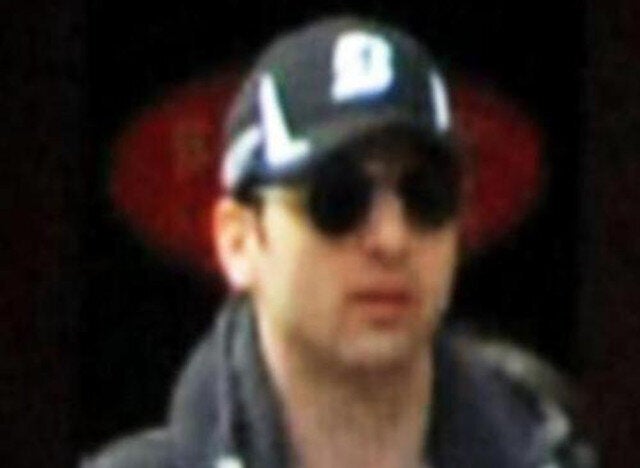 The picture of the second suspect in the Boston Marathon bombings
As well as claiming Martin's life, the explosion reportedly tore off one of his younger sister Jane's legs and delivered a blow to the head that gave his mother Denise, 43, serious brain injuries.
In a statement, his father Bill said: "My dear son Martin has died from injuries sustained in the attack on Boston. My wife and daughter are both recovering from serious injuries.
"We thank our family and friends, those we know and those we have never met, for their thoughts and prayers. I ask that you continue to pray for my family as we remember Martin."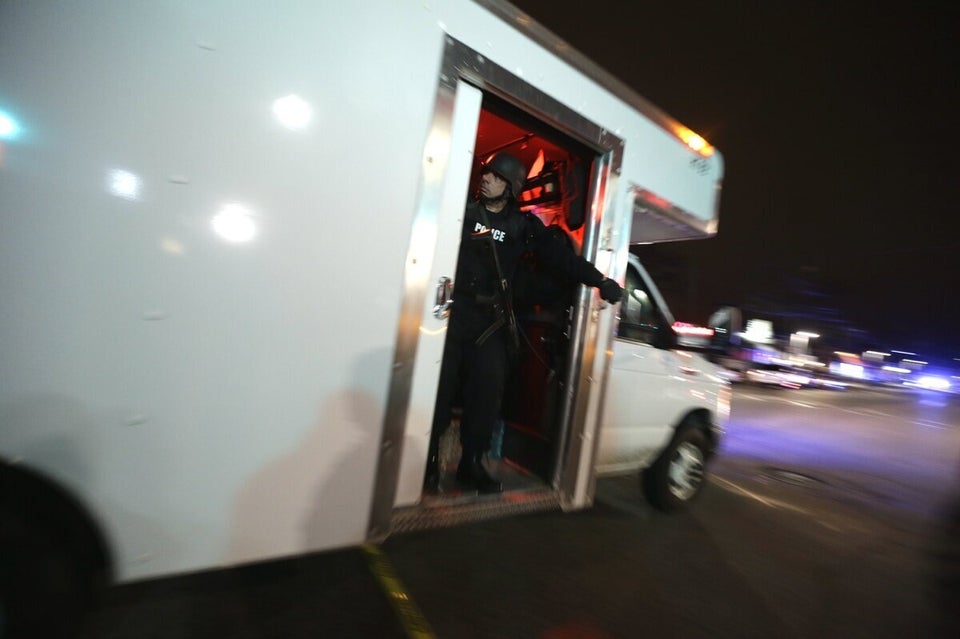 Miss Campbell, 29, from Arlington, Massachusetts, who was watching her boyfriend run the marathon, was named as another spectator killed in the attacks.
Miss Campbell's father William described his daughter, who worked for a restaurant consultancy firm, as a "wonderful, wonderful girl".
He told reporters: "She helped everybody, and I'm just so shocked right now. We're just devastated.
"She was a wonderful, wonderful girl. Always willing to lend a hand."
The Chinese consulate in New York confirmed that the third victim was one of its citizens, a Boston University graduate student, named by Chinese media as Lu Lingzi.
There have been no claims of responsibility for the attack so far, the most serious in the US since the 9/11 atrocity.
The man in the white cap was seen setting down a backpack at one site near the finish line, Mr DesLauriers said.
The bombs were made from ordinary kitchen pressure cookers packed with metal and ball bearings. Investigators suspect the devices were then hidden in duffel bags and left on the ground.
They exploded within 15 seconds of each other near the finishing line as thousands of runners were pouring in.