Sean Collier, a Massachusetts Institute of Technology police officer, has been identified as the policeman shot and killed late on Thursday night during a shoot-out with the two Boston Marathon bombing suspects.
The 26-year-old was described by MIT Police Chief John DiFava as a dedicated officer, extremely well liked by his colleagues, according to MIT.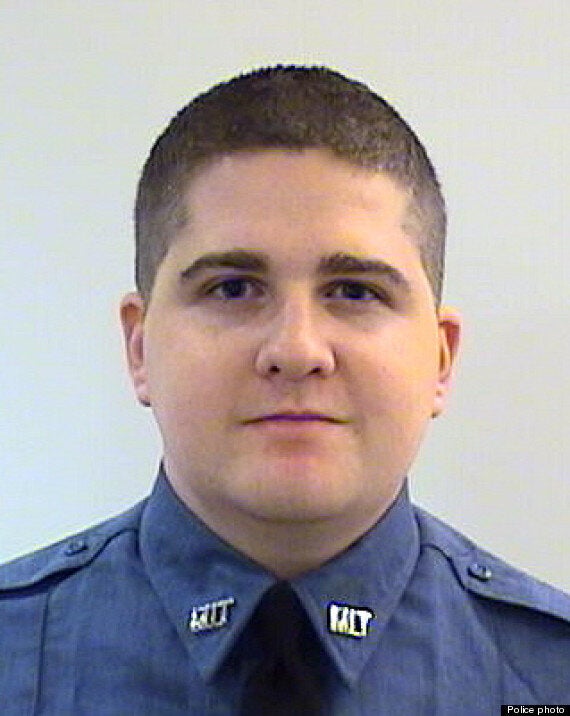 Sean Collier, the police officer killed in the shoot-out
Collier had served as a member of the MIT Police since 2012, following a job as a civilian employee with the Somerville Police Department. He was single and a native of Wilmington, Massachusetts.
"Sean was one of these guys who really looked at police work as a calling," said DiFava. "He was born to be a police officer."
"In a very short period of time, it was remarkable how engaged he was with students, particularly graduate students," DiFava said.
He added that Collier had become active with the MIT Outing Club, joining students in skiing and hiking.
Middlesex Acting District Attorney Michael Pelgro and Cambridge Police Commissioner Robert Haas said Collier was taken to a local hospital after being shot, and was pronounced dead there.
He was found shot in his vehicle, on the corner of Vasser Street and Main Street.
A statement of condolence was posted on the MIT website: "While the circumstances around the officer's death remain the subject of an active investigation, what is certain is that the officer gave his life to defend the peace of our campus.
"His sacrifice will never be forgotten by the Institute. We are thinking now of his family, and our hearts are heavy."
MIT President Rafael Reif said in a statement: ""The loss of Officer Collier is deeply painful to the entire MIT community.
"Our thoughts today are with his family, his friends, his colleagues on our police force and, by all accounts, the many other members of our community who knew him. This is a senseless and tragic loss."
Explosions and gunfire were first heard in Watertown, about six miles from Boston city centre, in the early hours of Friday morning.
The two suspects were then involved in an armed carjacking. The victim of the carjacking was reportedly held in the car for 30 minutes as the car drove across town.
As police chased the vehicle, explosive devices were reportedly thrown from the car and a shootout followed in which another officer was badly injured and the other suspect killed.