Tamerlan Tsarnaev, 26, has been identified by US media as the suspect in the Boston marathon bombings who died overnight following a standoff with police.
Details have emerged of a seemingly normal young man who liked Borat and also had aspirations to represent the USA at the Olympics.
According to one website he was originally from Chechnya but had lived in the United States for five years. However, the same site quotes him as saying: "I don't have a single American friend, I don't understand them."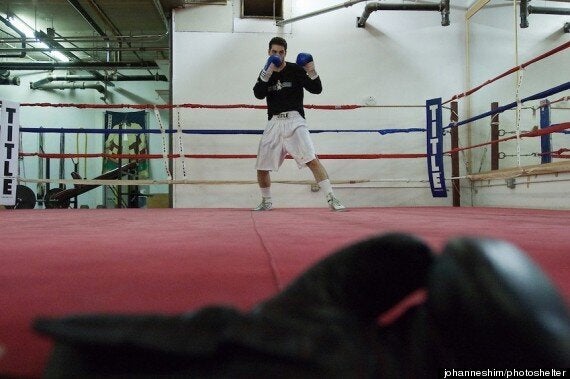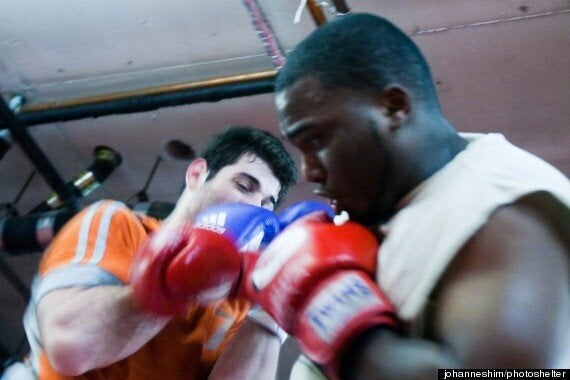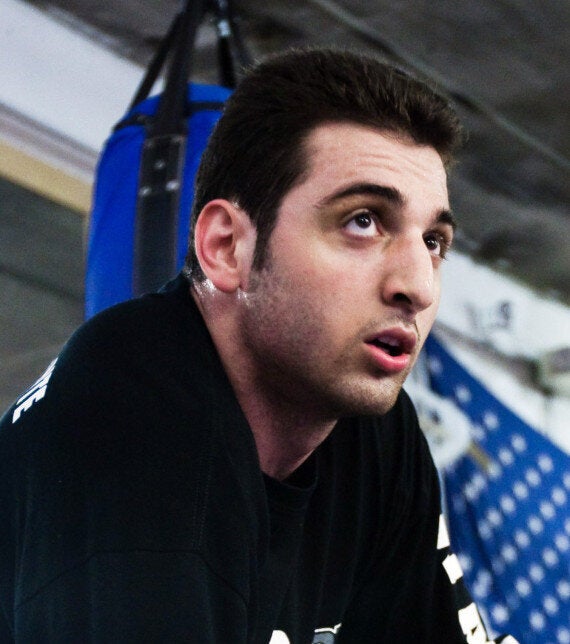 Tamerlan Tsarnaev died following a standoff with police
Tamerlan Tsarnaev practices boxing at the Wai Kru Mixed Martial Arts center. Originally from Chechnya but living in the United States for five years, Tamerlan says "I don't have a single American friend, I don't understand them."

Tamerlan, 196 lbs, will represent New England in the heavyweight category of the National Golden Gloves competition in Salt Lake City, Utah.

Tamerlan, who studies at Bunker Hill Community College in Boston and wants to be become an engineer, took the semester off to train for the competition.

If he wins enough fights there, Tamerlan says he could be selected for the US Olympic team and be naturalized American. Unless his native Chechnya becomes independent, Tamerlan says he would rather compete for the United States than for Russia.

Tamerlan fled Chechnya with his family because of the conflict in the early 90s, and lived for years in Kazakstan before coming to the US as a refugee.

"I'm dressed European style," Tamerlan says.

One photo shows him standing by his Mercedes car. He says he really likes the movie "Borat" even though he thinks some of the jokes "go a bit far".

Tamerlan doesn't usually take his shirt off, so girls don't get bad ideas, "I'm very religious". He describes his girlfriend as half-Italian, half Portuguese who has converted to Islam, "She's beautiful, man!"

Tamerlan says he doesn't drink or smoke anymore: "God said no alcohol." A muslim, he says: "There are no values anymore," and worries that "people can't control themselves."
Tamerlan Tsarnaev was arrested when he was 22 for domestic violence, after allegedly assaulting his girlfriend, according to American website Spot Crime.
NBC News' Pete Williams had earlier reported the two suspects had only recently moved to the US, and had "foreign military training". He said they were brothers and legal residents, who "appear to be from Turkey, possibly Chechens from Turkey. That seems to be the nationality here."
Tamerlan is listed as a resident voter in Cambridge, Massachusetts. He is believed to have been living in Norfolk Street, Massachusetts, and to have been born in Kyrgyzstan.
But he also has several video playlists, one listed as "terrorists" which has two videos, and one "Islam" which has seven videos. Two months he joined a YouTube Channel called 'Allah is the one' and one about how to wax skis.
He has a Amazon wishlist which include several on how to fake documents, and others about the Chechen conflict.
How to Win Friends & Influ​ence People by Dale Carnegie
Organized Crime: AN INSIDE GUIDE TO THE WORLD'S MOST SUCCESSFUL INDUSTRY
The Lone Wolf And the Bear: Three Centuries of Chechen Defiance of Russian Rule
The I.D. Forger: Homemade Birth Certificates & ​Other Documents Explained
Voice Power: Using Your Voice to Captivate, Persuade, and Command Attention
Allah's Mountains: The Battle for Chechnya
Chechen Dictionary & Ph​rasebook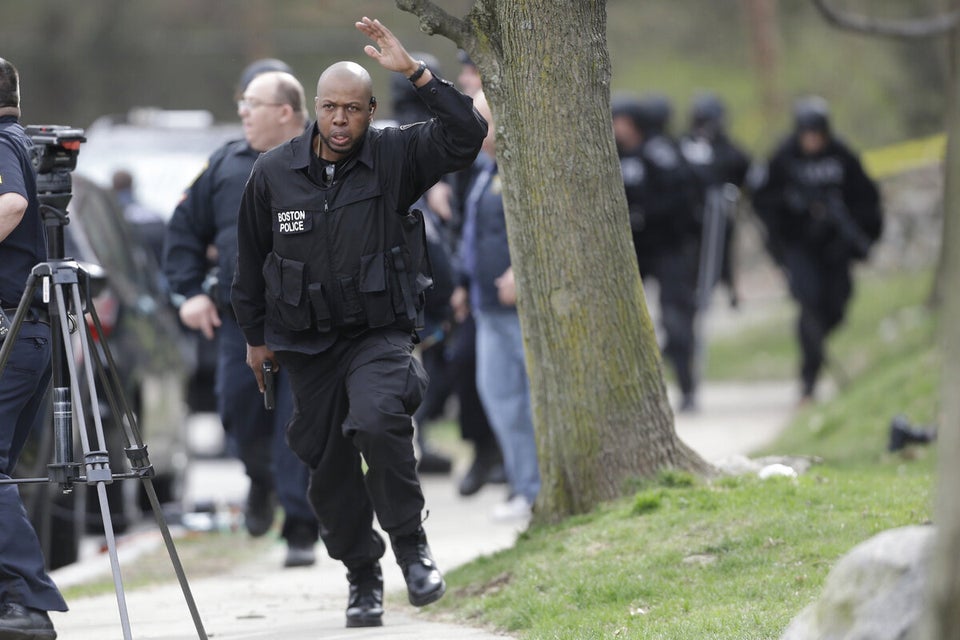 Police Search For Suspects In Watertown, Massachusetts, Following Reports Of Explosions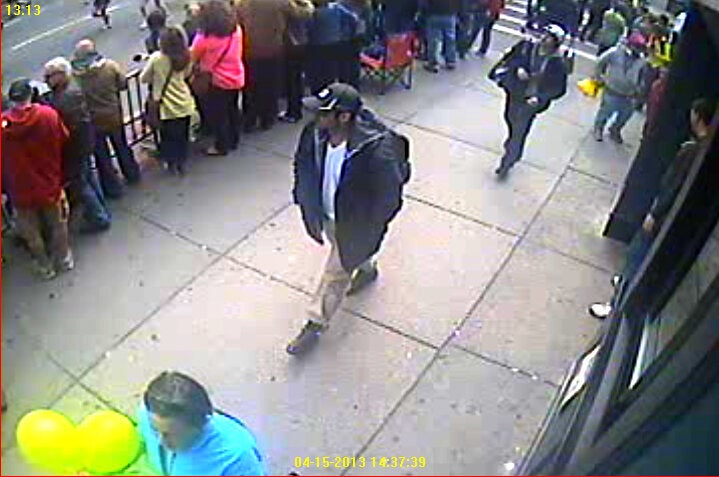 Boston Marathon Bombing Suspects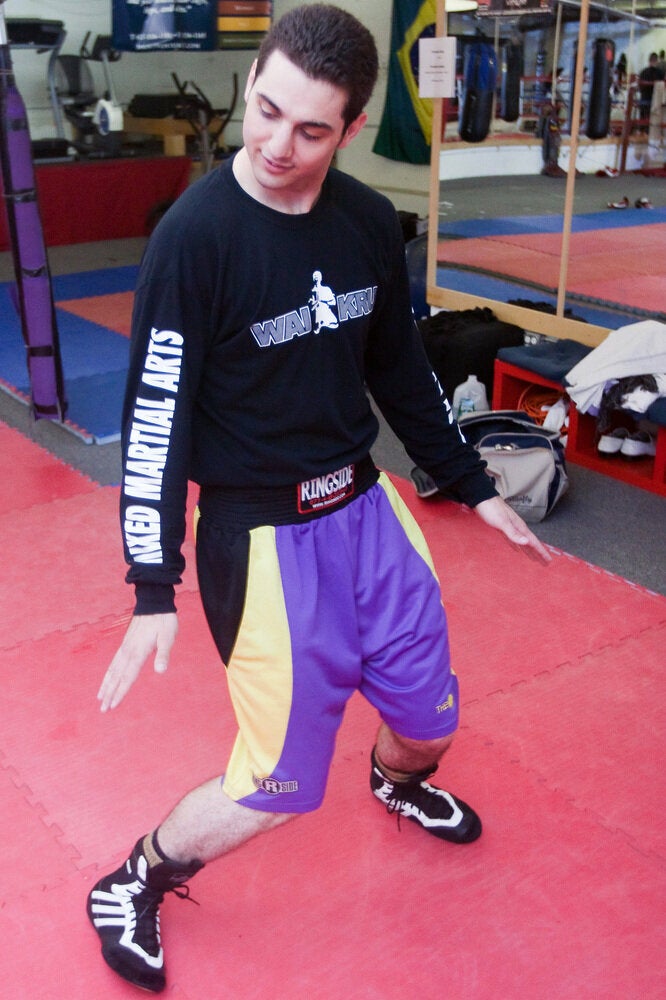 Suspect Tamerlan Tsarnaev Practices Boxing
Popular in the Community