British aid workers are coordinating an emergency response to the powerful earthquake that has hit China's Sichuan province, leaving more than 100 people dead. World Vision said its staff are mobilising to distribute hygiene kits and child-friendly kits to families made homeless by the quake, which was measured by China's seismological bureau at magnitude 7.0. Residents stand outside their house damaged by an earthquake in Ya'an City
Speaking to the Associated Press, a nursery worker who was not identified, said: "It was such a big quake that everyone was scared... we all fled for our lives."
British athlete Joe Evans said he felt earth tremors and saw buildings shaking in the provincial capital of Chengdu, 70 miles from where the earthquake hit. The 19-year-old University of Bath student was in the country to compete in the Modern Pentathlon World Cup, where he finished in 20th place.
He said: "I had just got up when the building started shaking. I went over to the window and could see slates coming off the roof on the other side of the road. I didn't know what was going on and thought 'what en earth was that'. It probably went on for about 10 or 20 seconds. Fortunately everyone here was fine."
None of the competitors were injured by the quake or by the many aftershocks afterwards. China Earth Administration reported at least 35, including at least two of magnitude 5.0 or higher.
The earthquake struck the steep hills of Lushan county shortly after 8am local time, leaving more than 2,600 people feared to have been injured and thousands of homes destroyed. Merry Zou, an emergency affairs officer with World Vision in China, said: "I talked to my mother right after the earthquake hit.
"She said this earthquake felt much stronger than the one in 2008. She ran and hid in the bathroom, but my grandmother couldn't get out of her bed because the shaking was so strong." Chinese Premier Li Keqiang shakes hands with one of rescuers
More than 90,000 people were killed when a devastating 7.9 magnitude earthquake struck the region in May 2008. World Vision said it then helped an estimated 2.2 million people rebuild their lives.
A British Red Cross spokesman said the charity was mobilising 5,000 kits of household items, 5,000 quilts, 5,000 warm jackets and 1,200 tents for the earthquake survivors. Meanwhile he said the Chinese Red Cross has sent emergency teams who are are skilled in search and rescue and relief to the area.
International development organisation Plan International said it was sending supplies including more than 6,000 hygiene packs and 1,500 items of clothing. Tents to provide temporary shelter are also being sent as part of the relief effort.
Plan China country director Mark Leighton said: "Meeting the needs of children is an urgent priority of our emergency response.
"There will be affected children in outlying and difficult to reach rural areas. Our emergency response team are heading to the worst-affected zones." Its head of disaster response and preparedness, Unni Krishnan, said: "Repeated earthquakes hit affected people's mind hard and children, particularly, are most vulnerable."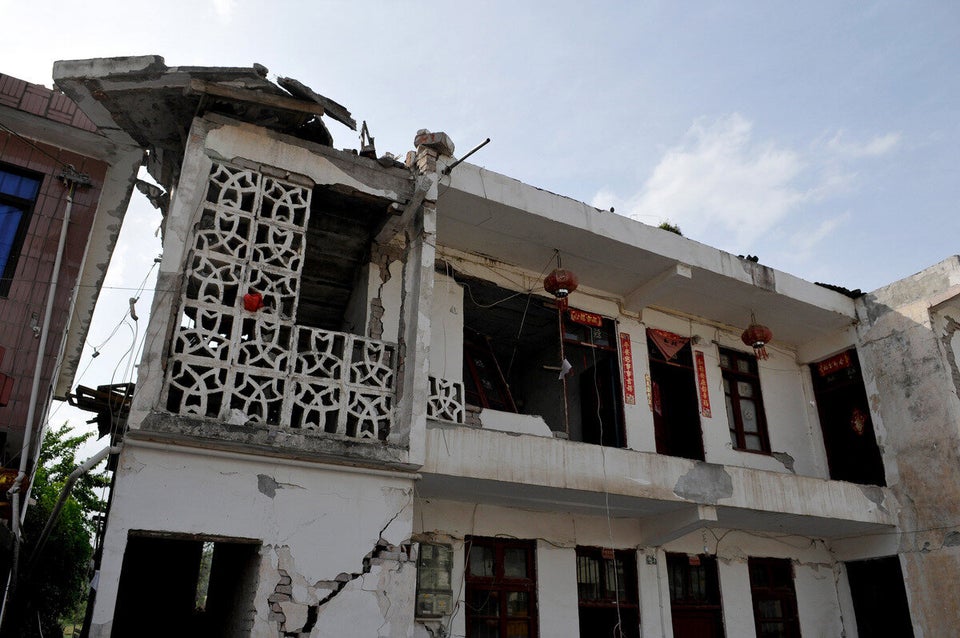 China Earthquake
Popular in the Community