'Broadchurch' prepares to give up its final secrets tonight, as a predicted seven million viewers settle into their settees to find out who killed Danny Latimer, and a few other things besides.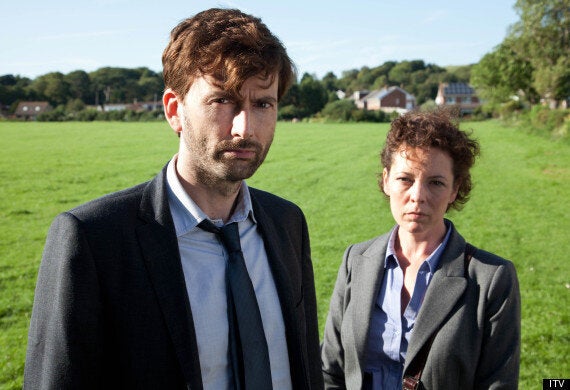 Detectives Hardy and Miller have to wrap it up tonight
Since we asked you to vote for your most likely suspect in the crime, our poll has swung wildly, originally making Nige the creepy plumber the firm favourite, before more recently edging towards Detective Miller's own husband. When we told him about this, the actor who plays Nige, Joe Sims, gave nothing away, just saying, "the British public have obviously got it in for bald people. Most unfair."
So, as we prepare to stop the clocks, turn off the phones, turn on the kettle and sit down for the last time in front of one of the most engrossing TV crime dramas in years, these are just SOME of the questions we'd like answered by tonight's episode...
Why was Danny shown bleeding in the original footage?
What happened between him and the postie - why were they arguing?
If Susan hid the skateboard to protect Nige, why did Danny have the skateboard on the beach?
Why doesn't Beth Latimer jog normally?
What's in Tom's emails that meant he had to smash up his computer?
What's with all the circular symbolism that keeps cropping up in all the filming?
How does a vicar know about email retrieval software?
Why hasn't Detective Miller's husband finished painting the bedroom?
What are Nige's real feelings for Mark Latimer?
Why weren't Danny and Tom friends anymore?
If they weren't, why did Tom have Danny's phone?
Who designed the Latimers' kitchen, and why did they put the extractor fan in the worst possible place for space-saving?
How old is the Latimers' daughter's boyfriend, actually?
Why did the vicar have his hand on Tom's knee at Jack's funeral?
Who is the real father of Beth Latimer's baby?
What really happened in the Aussie landlady's love life?
Why is Detective Miller still allowed to work the case, considering her son is a prime witness, and how close she is to the family of the victim?
Where has her sister gone, and what does she know?
Why didn't Miller know about her son's fight with Danny?
Why is Nige the only person who knows how to cook a roast?
Why didn't the family know about Danny's pheasant-shooting trips?
Will the dog ever get a real lead?
Ok, that should take a swift hour. Or there might just be enough for another series, here's hoping...
In the meantime, for the last time, place your vote here for who you think killed Danny, and find out everything else you need to know about Broadchurch - music, actors, writers - on our dedicated page.
Broadchurch finishes tonight at 9pm, ITV.