Roll over sexting, there's now a new (and more exciting) way to combine sex and technology.
Condom manufacturer Durex have developed Fundawear, a high-tech vibrating underwear that stimulates at the touch of a button, meaning long-distance relationships have never been easier (or more fun).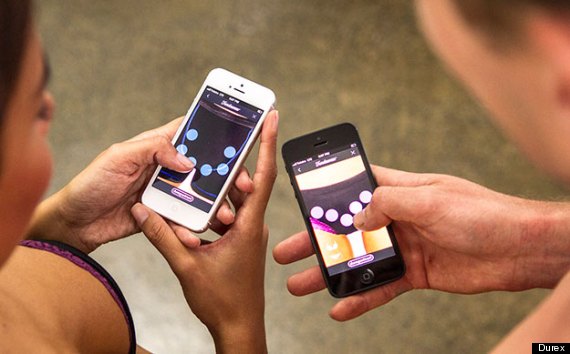 Fundawear in action
The way it works is simple.
First the couple put on the Fundawear (pants for men, bra and knickers for women) and then drag their finger tips across a body diagram on the iPhone app.
This sends signals to set off the mini-vibrators in the underwear, which creates touch sensations as if the couple were in the very same room.
Oo-er.
The promotional video has been viewed more than two million times since it was uploaded to YouTube last week, which makes HuffPost UK Lifestyle think it could be a huge hit.
It's not the first time technology has attempted to ease the strain of long-distance relationships, last year we reported on the "Kissinger", a robotic mouth that simulates real kisses for couples who are living apart.
Fundawear is still being developed and is not yet on the market. If you fancy testing one out go to their Facebook page.