Manchester United are champions of England for a 20th time after their Barclays Premier League victory against Aston Villa.
Sir Alex Ferguson's 13th league achievement, he is only the third manager in the club's history to guide the club to a title win.
Ernest Mangnall led United to their first league win in 1908 - six years after Newton Heath was renamed Manchester United - and a second success in 1911.
Matt Busby, who managed the club for 24 years, oversaw five championship wins, his first coming in 1952 before his Babes took centre stage with wins in '56 and '57.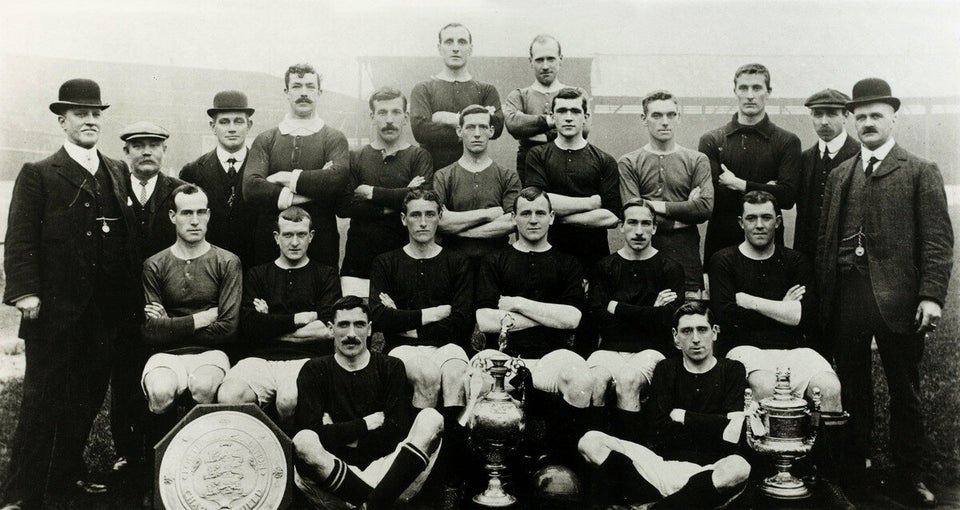 Manchester United: 20-Times Champions
The 1958 Munich air disaster which decimated the club meant United would have to wait eight years for a sixth league triumph. The era of Best, Law and Charlton helped the club to wins in 1965 and '67.
But it is under Ferguson that the club has enjoyed unrivalled hegemony. United have won an astonishing 13 titles in 20 years, seeing off threat after threat after threat, as Blackburn Rovers, Newcastle United, Arsenal, Chelsea, Liverpool and Manchester City have all been conquered.