East London drum and bass four-piece Rudimental are celebrating their second number one in 12 months with 'Waiting All Night' featuring Ella Eyre.
They emerged triumphant in a head-to-head battle with the more famous Will.I.Am and Justin Bieber as their song '#ThatPower' went in at number two.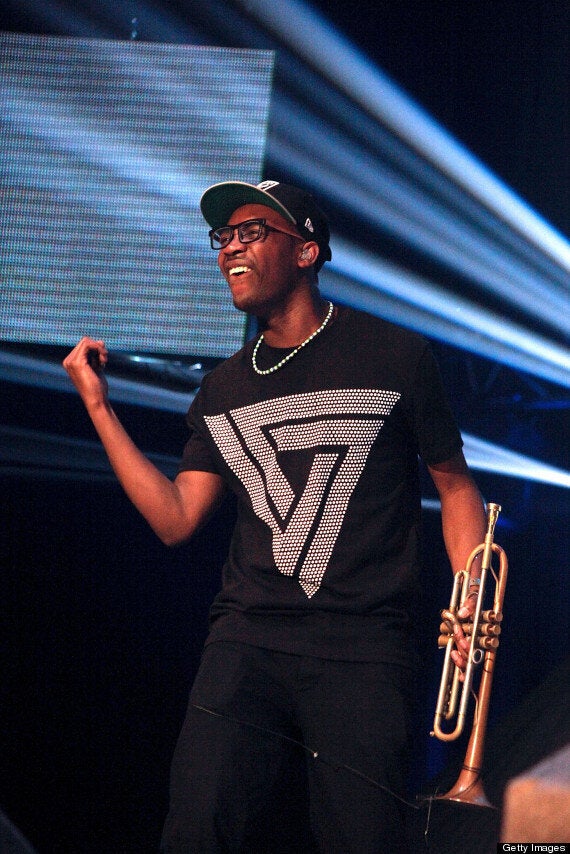 Kesi Dryden of Rudimental
Rudimental's track finished the week almost 38,000 copies ahead of the pop duo.
Daft Punk entered this week's top three after selling 50,000 copies in 48 hours of new single 'Get Lucky' featuring Pharrell Williams. Last week's chart-topper Duke Dumont's 'Need U (100%)' featuring A*M*E, fell three places to number four, and P!nk's 'Just Give Me A Reason' featuring Nate Ruess rounded off this week's top five.
'To Be Loved', the Canadian crooner's third UK number one album in a row, amassed a total of 121,000 sales in its opening week, according to the Official Charts Company.
25-year-old Brixton singer Josh Record is taking his dreamy voice on tour.
Hailing from the famous BRIT school of performing arts, which lists Adele, Kate Nash, Amy Winehouse among its alumni, he's also preparing to release his second EP 'The War' in July.
Starting with a London show at the Borderline in London in May, and taking in a fair few festivals throughout June and July, here's your chance to see him play his simple acoustic indie folk guitar melodies live.
Or, if you'd prefer to see a more established name live, Dido has announced a show at Claridge's Ballroom in London's West End.
The Brit Award-winner recently returned to the charts with her fourth album 'Girl Who Got Away'. To win tickets to the intimate gig head to www.magic.co.uk.
There's a new raspy seductive French voice in town. Benjamin Biolay, described as Serge Gainsbourg meets Richard Hawley, is set to release his eighth full-length album, 'Vengeance', in the UK on 6 May.
Featuring Carl Barat, Julia Stone and Vanessa Paradis, it oozes cool. Check out his new single featuring Johnny Depp's ex Paradis, below:
For this year's Ibiza playlist, Manchester music collective //MDNGHT// have announced their hypnotic debut single, 'I Will Lead You On,' released on 22 April.
Made up of J (a talented falsetto lead vocalist), Will and Ant (guitars) and Lloyd (DJ and percussion), the group have created a sound that's a mix of house, balearic beats, disco, and Chic style guitars.
And currently mastering electro-pop is Betty Who, a 21-year-old six-foot-two Aussie vegan now living in Boston.
Her debut single 'Somebody Loves You' (below) was released late last year, and she's now self-released her first EP, 'The Movement'.
With a hint of Robyn about her, Betty has also named Joni Mitchell, Ella Fitzgerald, Michael Jackson and Kylie Minogue among her inspirations.