Sebastian Vettel described his performance as "flawless, seamless" and "pretty dominant" after racing to his second win of the season at the Bahrain Grand Prix.
The 26-year-old comfortably finished ahead of Lotus duo Kimi Raikkonen and Romain Grosjean for a podium that was a repeat of last year at this race.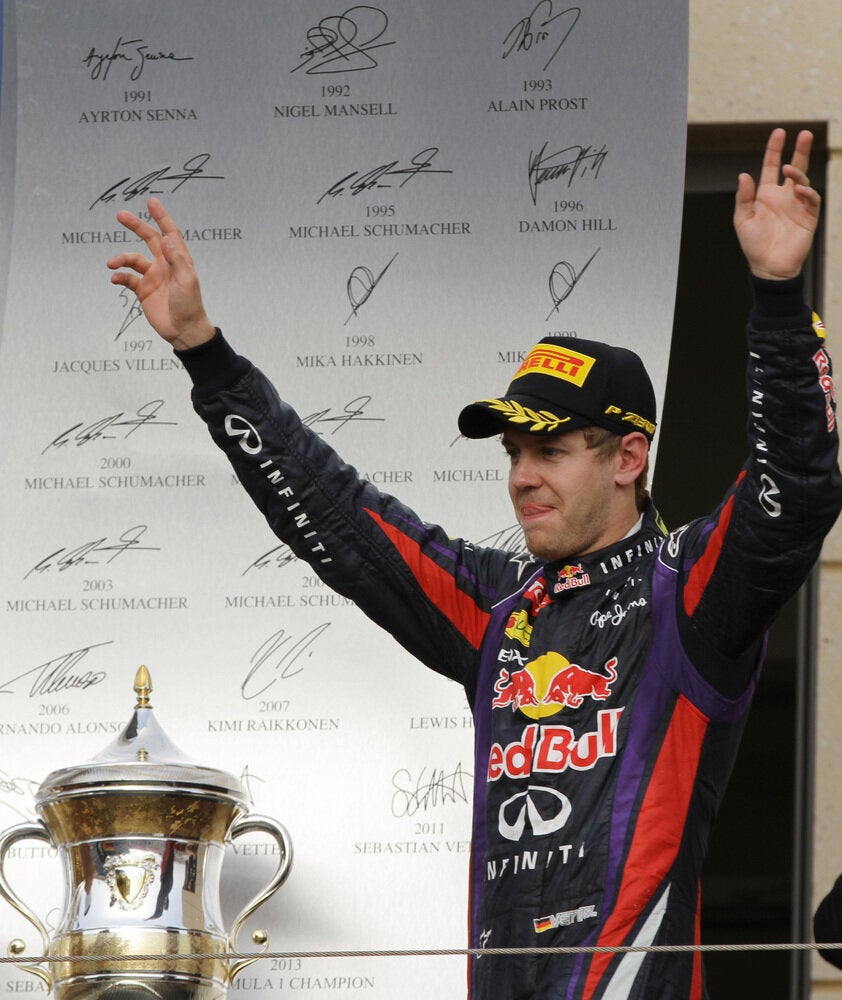 Bahrain Grand Prix
"The pace was phenomenal - we surely did not expect that - the car was very quick and it just started to get better and better towards the end when it was quite controlled," said Red Bull's Vettel.
"It was really a beautiful race, flawless, seamless, where you could push every single lap. We took care of the tyres, so overall I'm very happy, and we're in a good position in the championship."