Jonathan Soriano, you may remember from earlier in the season, gained notoriety for one of the most awful penalties anyone is ever likely to see. This time it's good news, since after he arrived late for Red Bull Salzburg's encounter with Wolfsberger following his daughter's birth, he scored a hat-trick.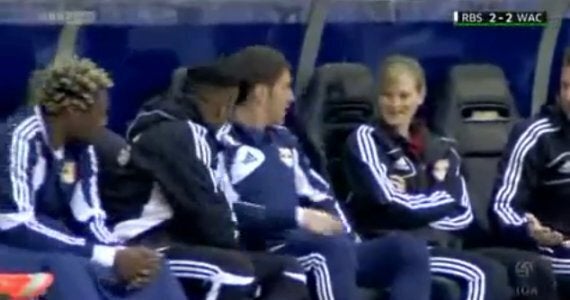 Soriano arrives after the birth of his daughter
Partner Cristina Sabater gave birth to their third child, a daughter named Abril, on the morning of the game and Soriano rolled into the stadium at half-time with the scoreline 2-2.
The 27-year-old promptly scored a hat-trick and Red Bull won 6-2.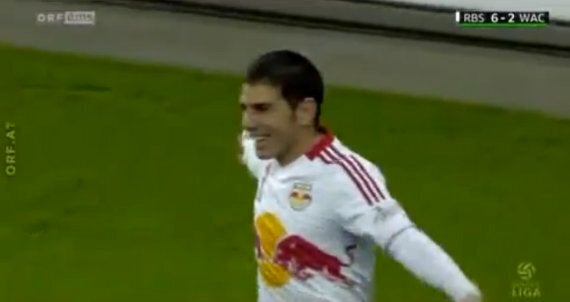 Soriano celebrates his third goal
"This is an incredible day for me," Soriano said. "Having the chance to play and three goals, I think I will not forget any time soon."
Commendably, he didn't opt for the awful baby-rock celebration, either.
Related