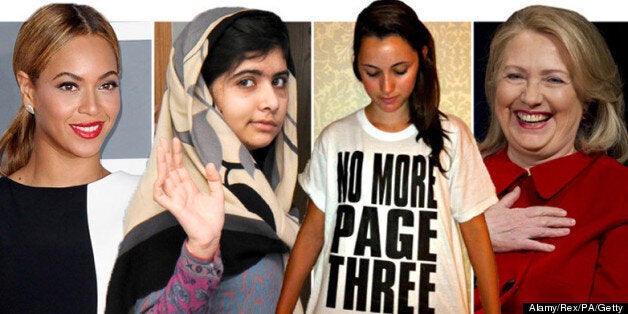 Billions of people call themselves a feminist, however there is still much stigma attached to the term.
In a world where more women have the right to vote and there are more female business leaders than ever before, but pay discrepancies still exist, and inequalities abound, what does feminism mean to us?
HuffPost UK Editor-in-Chief Carla Buzasi hosts a discussion around modern day feminism at Cambridge University, featuring a panel including Claire Perry MP, Julia Simpson, chief of staff International Airlines Group and Lucy-Anne Holmes, founder of No More Page 3 campaign.
We'd love our readers to come along to the event (details below).
But if you can't make it please join the conversation on @HuffPostUK and through the hashtag #HPFem
Event details as follows:
Cambridge Union Society, 9A Bridge Street, Cambridge, CB2 1UB
The event is on Monday 29 April and starts at 19:30
It is a non ticketed event, on a first come first served basis