Norwich defender Ryan Bennett has been charged with misconduct by the Football Association over comments made on Twitter.
The Barclays Premier League club last night issued a statement saying the England Under-21 international had been the "subject of internal disciplinary procedures" in wake of the posts, which have now resulted in formal action from the governing body.
In a statement, the FA said: "Ryan Bennett has breached FA Rule E3 - use of abusive and/or insulting and/or threatening words in comments posted on a Twitter account.
"He has until 4pm on Friday 26 April to respond to the charge."Bennett, who joined Norwich from Peterborough last year, scored City's opening goal in their 2-1 win over Reading on Saturday. His Twitter page has been closed down.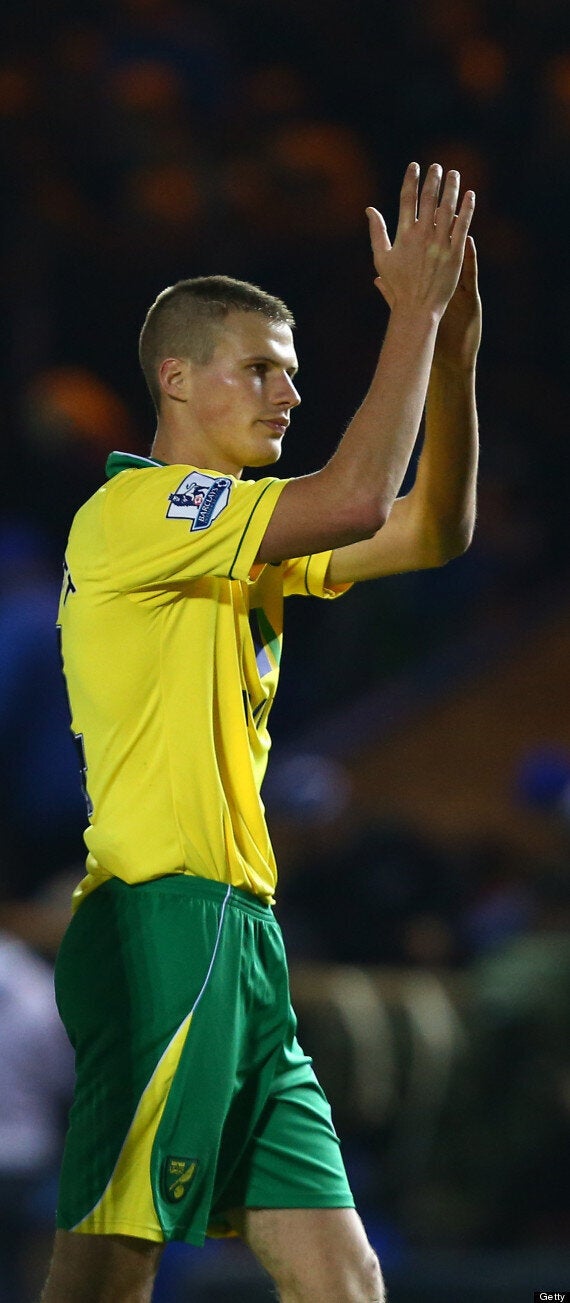 Bennett scored the winner against Reading at the weekend
Bennett is understood to have been involved in some heated exchanges with football supporters on the micro-blogging site, responding to one following Norwich's defeat at Arsenal with "I'll finish you in a couple of seconds."
In his final posts before closing his account, the defender wrote: "Officially going to delete twitter! Seems you can't say what you want on here, public can say why they want bit seems I can't reply!
"Being charged by FA, for replying to someone coming for me, that's the reason so bye bye all."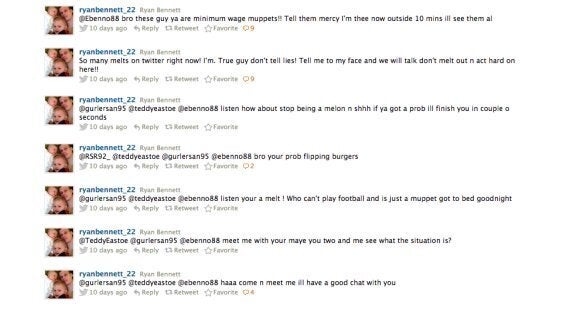 Bennett's exchange before he detailed his Twitter account
Norwich's win over Reading was only a second in 17 Premier League games, although they have suffered just three defeats in the last 11 - one of those at champions Manchester United, as well as Arsenal and relegation-battlers Wigan.
Related