Mike Myers has confessed the Wayne's World film was an emotional blur for him because his father was dying at the time he was making the movie.
The Austin Powers funnyman - who shot to fame as aspiring rock star Wayne in the Saturday Night Live TV sketches and the cult hit 1992 film - reunited with his co-star Dana Carvey in Los Angeles to mark the movie's 21-year anniversary, The Hollywood Reporter revealed.
Mike recalled: "It was a weird time for me because my dad had just died, so for me it was a mixed blessing. My dad was dying during the making of it. The calls were either horrible news or the best news in the world.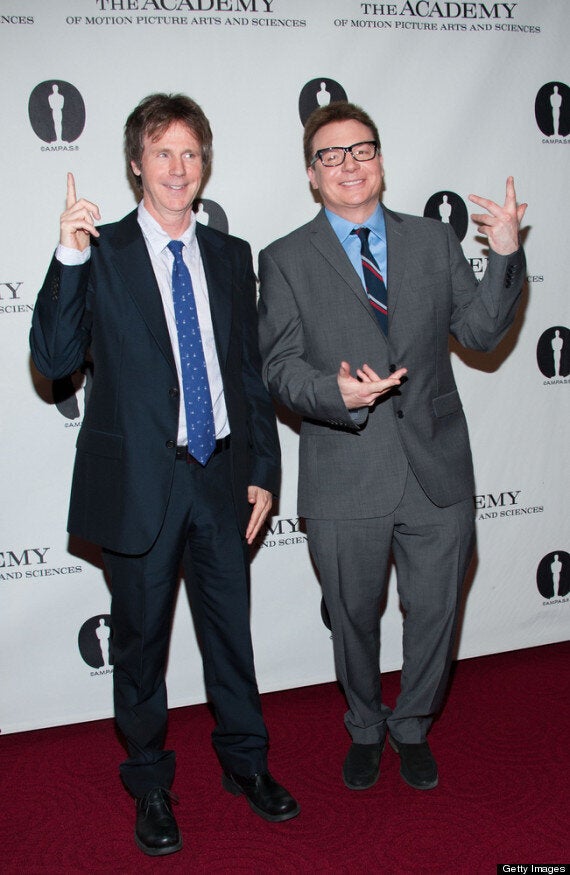 "To be honest with you I don't remember that year at all. I remember finishing the film, then I remember my dad dying. Then I just remember Dana and I being strapped to the front of a rocket and me putting on 25lbs eating my way through it."
Mike and Dana - who played Wayne's best friend Garth - appeared to have buried the hatchet as they joked together and recreated their air guitar poses on the red carpet at the reunion at the Academy of Motion Picture Arts and Sciences in Beverly Hills.
The pair have been surrounded by feud rumours for many years. It had even been claimed they fell out after Dana, 57, claimed Mike, 49, stole the voice for Austin Powers villain Dr Evil from him.
Rob Lowe, who played the big shot executive who offered Wayne and Garth a TV deal, was also at the event, along with Lara Flynn Boyle, who played love interest Stacy, and director Penelope Spheeris.
The director was also said to have fallen out with Mike and once claimed that he stepped in to prevent her from directing the 1993 sequel. She once said in an interview: "I hated that b****** for years."
It was all smiles on the red carpet, but Academy president Hawk Koch avoided any potentially contentious subjects during the question and answer session, and the floor was not opened up to the audience.
But Mike did hint at the tension with director Penelope, saying: "There are two scenes I resisted, in my Canadian 'you can't change things' way."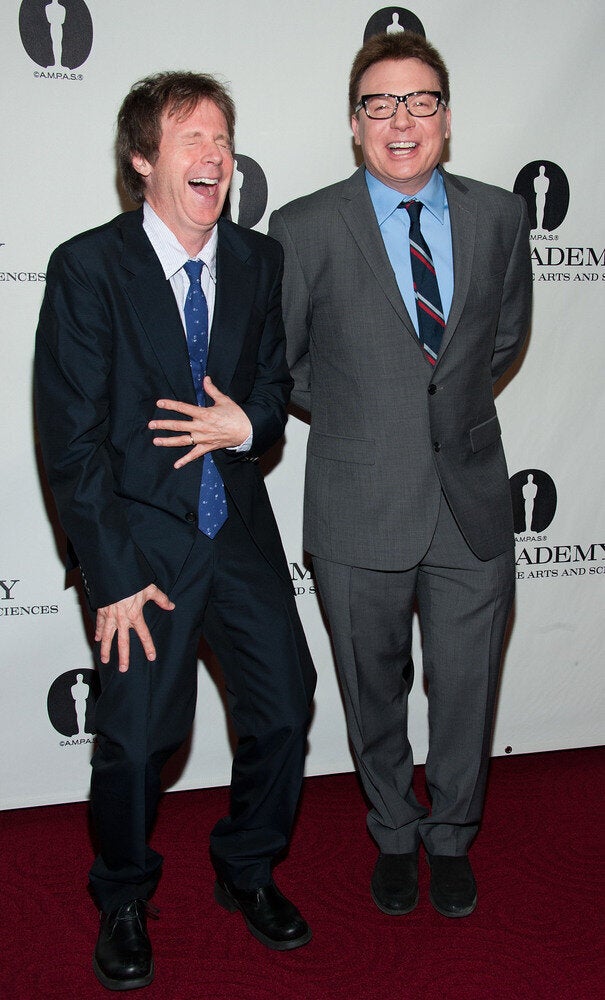 Wayne's World' Reunion
Popular in the Community