Danny Cipriani is in hospital after being hit by a bus in Leeds last night.
Cipriani's club Sale Sharks confirmed today he suffered concussion and was X-rayed overnight.
Newspaper reports claimed former England fly-half Cipriani, 25, was on a night out with his Sale teammates when the accident happened. Cipriani receives treatment after being hit by the bus
Sale, though, have not released any further information about events.
Cipriani, who previously played for Wasps and the Melbourne Rebels, is nearing the end of his first season with the Aviva Premiership club.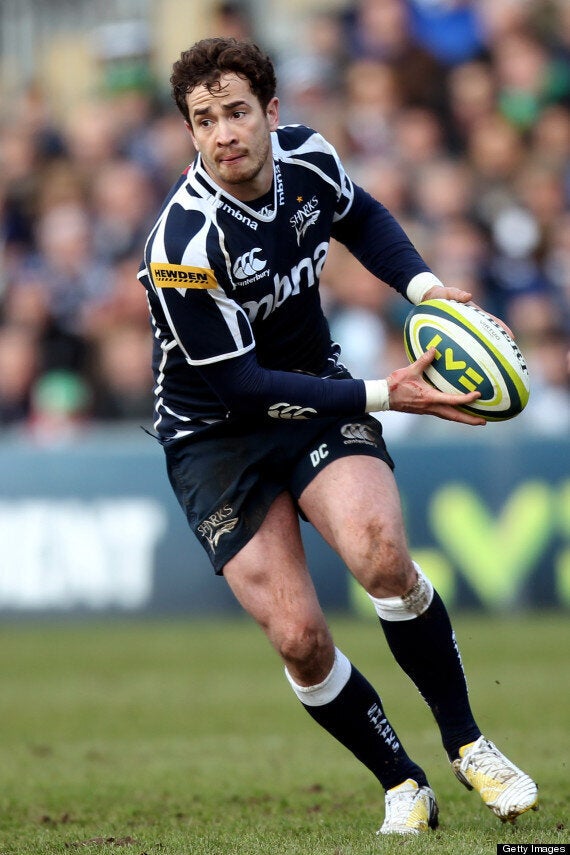 Cipriani plays for Sale Sharks
A statement from First Bus said Cipriani "ran suddenly into the road" colliding with one of their vehicles that "was travelling at a safe speed".
"No passengers were harmed in the incident and the driver was shaken but didn't suffer any apparent physical injuries," it added.
"The police have investigated this incident and have reported that First and its driver are not at fault."
UPDATE: Cipriani has been released from hospital.
Related