"If I get hit by a truck tomorrow I want to be remembered by this song," says Don Diablo, the Dutch DJ who's fast nipping at the heels of internationally-known chart toppers Calvin Harris and David Guetta.
It's a bold quote, but Diablo's latest track 'Give It All' is pretty special. The 33-year-old from Amsterdam has recruited Brit Award-winning US singer Kelis and British soulful crooner Alex Clare for his insanely catchy track.
He's worked with well-known voices before, including Example, but Diablo says that, even now he's signed to esteemed label Columbia - on the same rosta as some of his favourite artists Bruce Springsteen and Daft Punk - it wasn't easy to get hold of Kelis and Clare.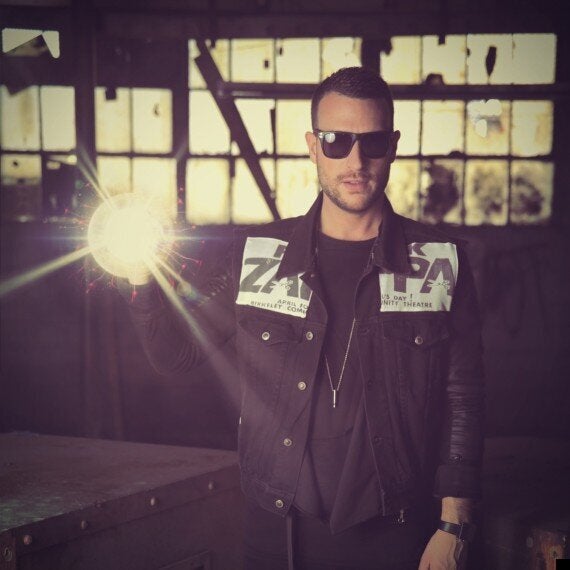 "I was the one who approached them. I might be signed to a major label but it's still an indie approach, they don't tell you what to do and in the same way nothing is handed to you on a plate... it's not like everything comes to you while you're siting in a jacuzzi sipping champagne overlooking the city."
Speaking to me from his flat in Amsterdam, he continues: "At the time Alex Clare's 'Too Close' was such a big single in America and he's my favourite vocalist of the moment, he's got so much emotion in his voice, so I had this idea in my head that it would be great to work with him.
"But obviously I wasn't the only one and it turned out a lot of people were approaching him, so it seemed impossible... then through some weird miracle it turned out that he really liked the song and when he came back from his American tour, he came to my place in London and we had a really great day and wrote the song."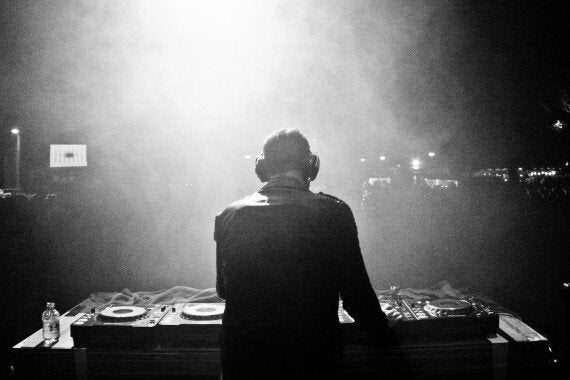 For Diablo, it's a relief that he can now even talk about the collaboration: "Up until a week ago I couldn't say anything... It's been a long and heavy year in the sense that you do a lot of things you're very enthusiastic about and at night you lay staring at the ceiling in your bed and you can't wait to share it but you can't. In some cases you will never be able to share it and it's sort of a weird experience."
Diablo has high hopes for the record. "The track is not called Give It All for nothing," he laughs.
"It's me giving it all, it's very personal to me, it's not just about a catchy melody... I've had a really emotional period in my personal life in the last year and I really wanted the lyrics to reflect what I was feeling in my heart," he adds.
And I believe Diablo when he says "whatever happens - if it's a big success, or it doesn't quite do what we hoped - for me personally it's still a personal success."
But on a lighter note, he adds: "Obviously you're making a song hoping more than five dogs and a chicken will listen to it."
It's easy to have preconceptions about what DJs are like. We hardly ever hear them speak, we just see them providing the music in clubs around the world, seemingly living life like it is one big party. Diablo must be a party animal, right?
"My lyrics are always a bit quirky... people usually think I'm a heavy drugs abuser. But I'm fully straight-edged, I've never actually done drugs or drunk alcohol in my life," he says surprisingly. And he confesses when people ask him for restaurant or club recommendations, he usually just picks something from Google, preferring to head back to his hotel room after he's played a set.
Diablo, who is currently living between Amsterdam and London after being forced out of his "own little safe zone" to work with his new label, says the fact that he's Dutch also means people often mistake him for a pothead.
"People are always so disappointed that I'm from Amersterdam and I don't smoke. I feel so guilty I sometimes admit I do smoke just because I don't want to disapoint people... but I obviously don't," he laughs.
His reason for avoiding drugs isn't because of a strict upbringing, quite the opposite: "When you grow up around it, it's very normal and it's not tempting. My parents always gave me a lot of freedom so when you've got a lot of freedom you're forced to look at it as 'hmm if I f*ck up now it's on me', so it sort of changes your whole perspective on everything... not everyone from Amsterdam is getting high and walking around the red light district."
Diablo says his latest record is different to other DJ's because it's "about more than getting down in the club with models", instead he says "it's about getting out there and enjoying life because it will be over before you know it". Seems like, just as his song is different, Diablo stands apart from your standard DJ too.
Watch the video for 'Give It All' out on 3 June, which is set in three worlds - Diablo's Amerstdam, Clare's London and Kelis's LA. Just don't ask about permission for filming in the red light district...
Related