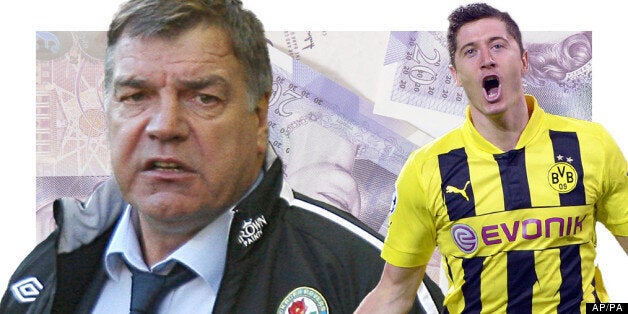 Sam Allardyce has revealed the truth behind his failed bid to sign Robert Lewandowski, claiming Blackburn Rovers refused him the money to buy the striker.
Lewandowski, who delivered one of the great individual Champions League performances when he scored four against Real Madrid on Wednesday night, is expected to leave Borussia Dortmund this summer for as much as £30m.
Blackburn scouts travelled to watch the Poland striker in 2010 while he was playing for Lech Poznań, before advising Allardyce to bid for him.
However the eruption of Eyjafjallajökull, and the volcanic ash cloud which caused havoc to air travel across western and northern Europe, was believed to have scuppered the deal. Allardyce identified Lewandowski's goalscoring prowess three years ago
"The volcanic ash cloud didn't stop us wanting to sign him," he clarified. "What stopped us from signing him was the money, I was told at that time, wouldn't be available.
"I think it was around €3m or €4m, which was obviously difficult when your scouting network had found a top player that would score goals, but that happens in the game. Sometimes there's a player you find but it wasn't the right time for the club, which was a really frustrating thing."
Later that year, Lewandowski joined Champions League semi-finalists Dortmund for a fee reported to be worth around €4.5m.
He is the second top scorer this season with 10 goals, two behind Cristiano Ronaldo.
'Sam Allardyce joined the panel at FWA Live sponsored by Barclays, an event bringing together a host of football writers to discuss all the key stories in the Barclays Premier League. For more information on the event please visit www.footballwriters.co.uk'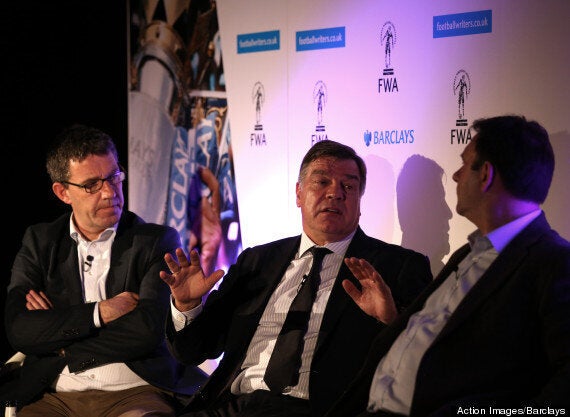 Popular in the Community