The Voice coach Will.i.am has revealed he has had outfits specially designed to hide his out-of-shape gut.
US star Will admitted he had a jacket tailored to disguise his tummy as he spoke to the audience for the show's blind auditions.
The Black Eyed Peas star confessed all as he took part in the blind auditions which were recorded late last year, admitting he needed to get into shape in the New Year. THE FIFTH EPISODE OF THE VOICE SERIES TWO AIRS ON SATURDAY, SEE PICTURES OF THIS WEEK'S CONTESTANTS BELOW.
Will showed off his jacket to the studio audience, and told them: "It was made especially for the show. I wanted something suit-y but flowing - and I want to cover up my belly."
He added: "It is doing its job, it is like a curtain, when you want to sleep and you don't want sunlight to come in."
Will has spoken recently about how he "cleanses" his body by eating yoghurts, fruits and soups to make sure he is in the right shape for the series.
And he told the audience for the BBC one show - which is on again tomorrow at 8.05pm - he would be going on a fitness regime.
Speaking during the auditions which took place in December, he said: "In January I'll start working out. After Christmas dinner I'll get back to the gym, it will take three days and I'll lose the bulge."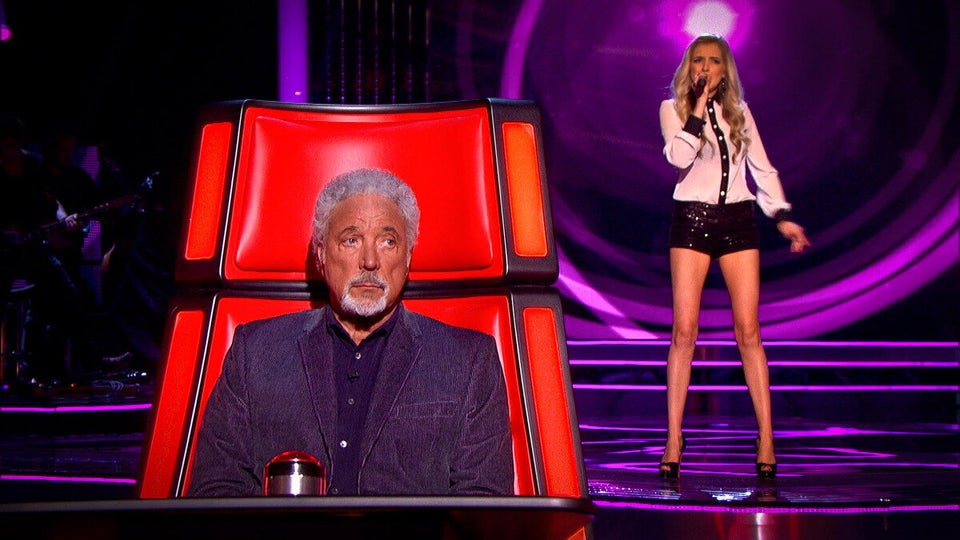 The Voice episode 5
Related