David Beckham's red card while playing for Paris Saint-Germain at Evian on Sunday night was the ninth sending off of his 21-year career.
Beckham's first remains his most infamous. He was vilified back home for kicking out at Diego Simeone during England's last 16 encounter with Argentina at the 1998 World Cup, as the Three Lions bowed out on penalties, naturally.
His sole red card in the red of Manchester United came at the Club World Championship in 2000 for a knee-high tackle on a Necaxa opponent.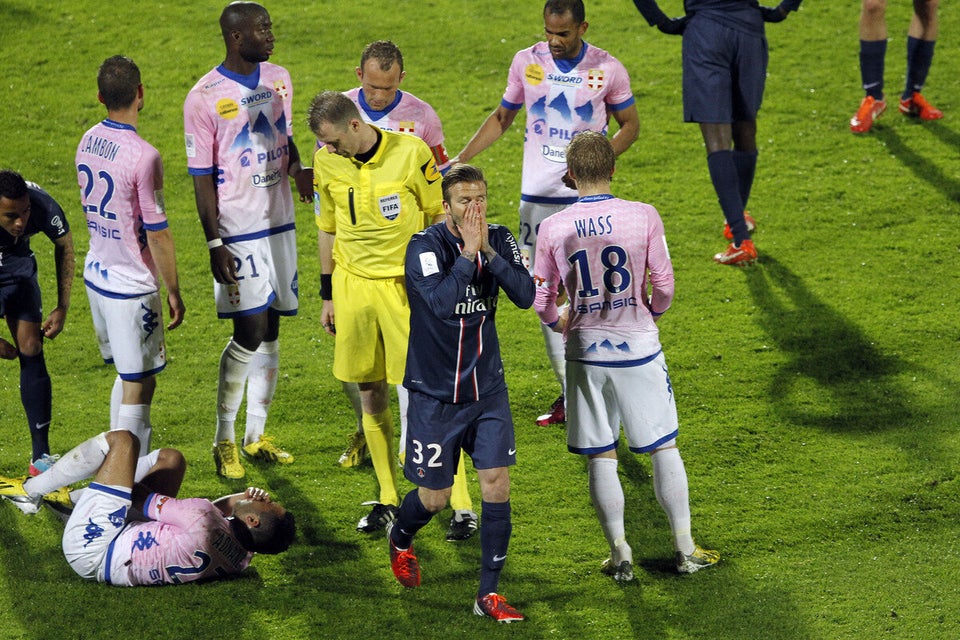 David Beckham's career in red cards
Later that year he was appointed England captain and his discipline improved until May 2004, when he saw red for calling a Spanish official "hijo de puta" (son of a whore) as Real Madrid lost at Murcia.
Beckham received his marching orders thrice more with Madrid against Getafe, Barcelona and Real Betis. He was red-carded once with LA Galaxy versus Seattle Sounders.
Popular in the Community