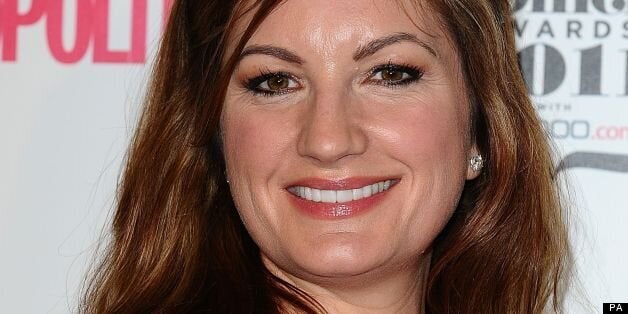 Apprentice star Karren Brady has said that being a housewife is more difficult than running a £82 million business and that working mothers are living in fear.
Brady, 44, who became managing director of Birmingham City Football Club at the age of just 23, famously returned to work when her daughter was just three days old.
But the businesswoman spent three months at home between selling the club for £82 million in 2009 and starting at West Ham, where she is now vice chairman.
She told the Radio Times: "I was still in my dressing gown at midday. I found it the hardest work I have ever done and the least respected. You spend all day cooking the most beautiful meal and the kids come home and say, 'I'll have beans on toast'.
"I told my husband I'd cleaned out the airing cupboard and he looked at me like I'd gone mad. There's no appreciation for such chores. And when you phone someone and their PA asks where you're calling from, you think, 'My living room!' I couldn't wait to get back to work.
"It's harder to run a home than an £82 million business."
Asked whether she had to bite her tongue, now that the roles have reversed, since her husband, Canadian football player Paul Peschisolido, gave up his international career to run their home in Birmingham while Brady spends her working week in London, she replied: "No, because I still do them. He's not that handy. He's there, but he's not that amazing around the house.
"If I write a list, he'll only buy the things on that list. Whereas for a woman a list is a guide."
Brady said that she was certain that her children had not suffered because of her career, telling the magazine: "I was hardly ever there to take my kids to school or pick them up, but guess what? They're great people. And they're great people because I take the moral responsibility for making them great people. Not the nanny, who drove them and picked them up.
"Just because you don't drive them and pick them up, doesn't mean you can't take great pride in the fact that you brought up great children. I think I'm a real example of that."
She said of working mothers: "They're frightened of what other people think, frightened of what they think, frightened that they're going to make a mistake, frightened that they're bad parents. It's about trying to find a balance."
Brady, a known Conservative supporter, previously revealed that she would like to go into politics but said that she had not been approached by the Tories.
"I don't think they watch Piers Morgan (where she talked about politics). But I would like to know what some of the problems are to help them find the solutions," she said.
"It's very easy to let politics pass you by and think that you can't make a difference. If everyone had the same attitude then things would never change."
The businesswoman, who wants to see the Government boost tax relief on childcare, added: "Anything I did in politics would centre around getting people into work.
"I think if you have a job - it doesn't matter what kind of job - it's a step on the ladder, getting up in the morning, having a purpose in life - and there are too many people unemployed."
Sir Alan Sugar's sidekick, who is about to return in a new series of The Apprentice, admitted that some contestants have sought fame over hard work in the past.
"TV and real life are two different things," she said. "Some people who come on the show enjoy the TV side, but aren't ready to roll up their sleeves and work hard."
Brady, who was treated for a brain aneurysm seven years ago, said that she was recommending other capable women instead of taking up more board positions because she was "not filling other people's quotas".
"The FA is looking for a new chairman at the moment and have strongly earmarked a couple of women that I would really like to see get the job," she said, "and half a dozen men who I wouldn't!"