What do you get when you fill a room with successful, confident, entrepreneurial women?
At the launch of Cash and Rocket's 2013 female-only rally on Monday, I found out - it's power.
The women -- a diverse mix of 70 designers, CEOs, models, actresses and fashion stylists -- are teaming up to channel that power into raising some serious cash for three essential African charities. And they're doing so in style...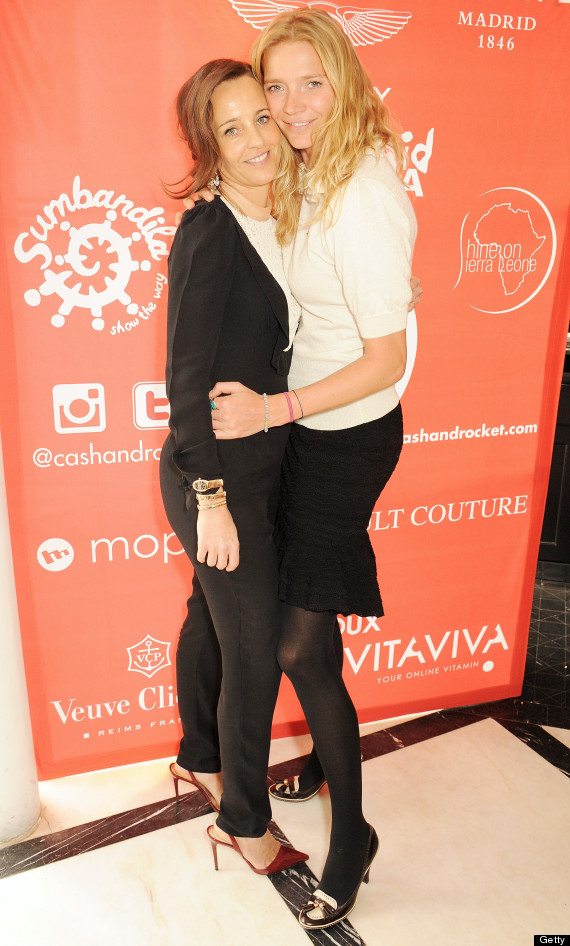 Cash and Rocket co-founder Julie Brungstrup and model Jodie Kidd
The turbo-fuelled fundraising drive kicked off with a champagne reception and a lunch hosted at Banca Restaurant, Mayfair, with famous faces such as Caprice, Jo and Leah Wood, Jodie Kidd, Tina Hobley and Julian MacDonald in attendance.
However, the main event begins on 13 June, when the 70 women will don their driving gloves and shades for a four-day roadtrip -- starting in Barcelona, with overnight stops in Cannes, a daytime event in Portofino, followed by evening fundraising events in Florence and Rome -- to raise more than a Ferrari's worth of dollars.
But while the event will be undeniably stylish, there's a hell of a lot of substance to it too.
As I spoke to the women involved in making the trip happen, in particular co-founder of Cash and Rocket Julie Brangstrup, I found out why the drive is so important. It's empowering women to do something, not just be something.
In 2012 Brangstrup, a mother of six, raised $250,000 by organising the rally. The proceeds of which went towards fighting AIDS in Africa via the Red Campaign. It's not an amount to be sniffed at.
This year, Brangstrup has handpicked three more tangible projects from established African charities that will benefit from the funds raised.
The first, Shine On Sierra Leone, will support the building of a primary school for 300 kids.
The second, OrphanAid Africa, will create a survival centre to support 100 dislocated families through practical advice, education and finance - reducing the instances of child abandonment.
And the third, Sumbandila, will provide high quality secondary education to underprivileged children, giving them the opportunity to reach higher education in South Africa.
"As a mother of six I feel deeply moved by the 'double jeopardy' of suffering faced by millions of mothers and kids each year in the region. The Cash & Rocket Tour is more than just a tour; it's a chance for a group of powerful and influential women to come together and take part in an event that can really make a difference in raising money and global awareness for these important causes," Brangstrup explained.
This women-only road trip has more to it than booting the men out of the driving seat. And HuffPost UK Lifestyle will be following the ladies on their 1400 mile journey for the three charities. Check back in June for interviews with the women on 'having it all' and our daily blog (when we're not behind the wheel!)
Check out the pictures from the launch event below...