Jessica Ennis' long goodbye to the Don Valley Stadium continued as the London 2012 gold medallist trained on her home track in Sheffield.
The 27-year-old was discovered at Don Valley Stadium when she went to a summer holidays athletics camp aged 10, and has prepared for all her major victories for the past seventeen years.
The announcement the Stadium will close and be demolished from September of this year has forced the Olympic heptathlon winner and her coach Toni Minichiello to find another venue for her outdoor training, as she prepares for this year's World Championships in Moscow.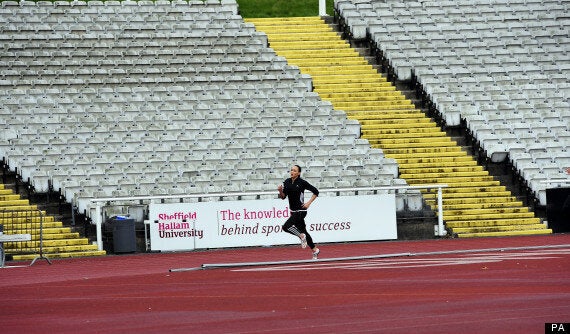 Ennis runs around her home track on Tuesday
The stadium, which cost £29m, is unsustainable and running at a loss, the Labour council said, despite pleas to save it from Ennis and Deputy Prime Minister Nick Clegg, who has his constituency in the city.
It currently costs £700,000 to run from 2012-2013.
When Ennis collected her MBE in February, she said the closure was a terrible mistake.
"It's a huge shame. To see it demolished would be a massive, massive disappointment," she said.
"We've achieved so much as a country in the London Olympics, so to lose some great facilities sends out the wrong message, really.
"I understand budgets and costs, but I think we need to find a way to keep it."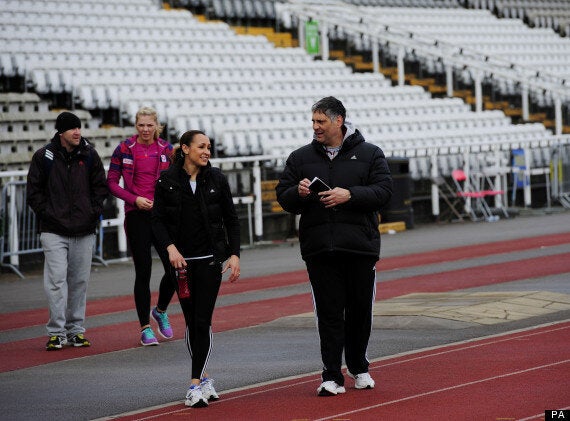 Ennis chats with coach Toni Minichiello
Minichiello told BBC Radio 5 earlier this year: "It means athletics in Sheffield won't have a 400m track to train on.
"There's some talk about them revamping the Woodburn Road site but, from what I gather, the amount of money that they're wanting to put in really doesn't bring it up to scratch or provide any kind of lasting legacy for athletics in the city.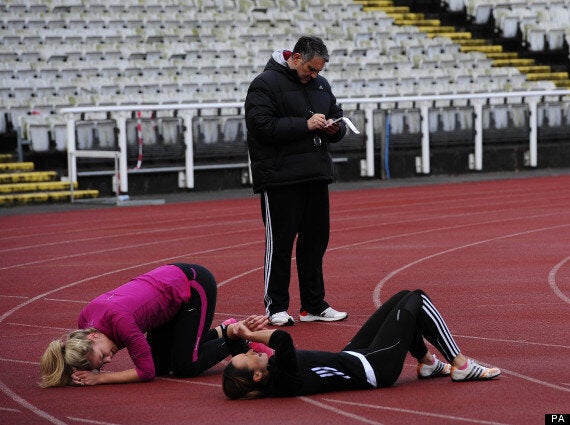 The London 2012 heptathlete lies down for a breather
"I think they're going to do a really simple job on it, just to get it open so people can run round it, but not really set it up for the youngsters that have been inspired by Jessica."