Popular Dutch Queen Beatrix has abdicated, making way for her son Prince Willem-Alexander, after 33 years on the throne in the Netherlands.
The abdication of 75-year-old monarch, the oldest reigning Dutch queen, ties in with her birthday celebrations in a series Koninginnedag or 'Queen's day' ceremonies.
Hundreds of Queen Beatrix's supporters, who is referred to affectionately as 'Bea' by many of her subjects, descended on the Dutch capital dressed in orange, in tribute to the 'House of Orange' of which Queen Beatrix is the sixth monarch.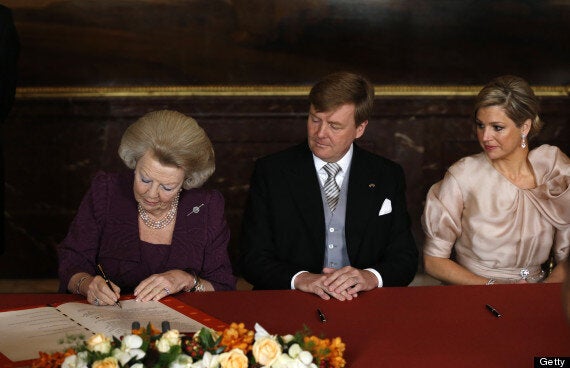 'Hurry up mother': Prince Willem looks on as the Queen signs the abdication document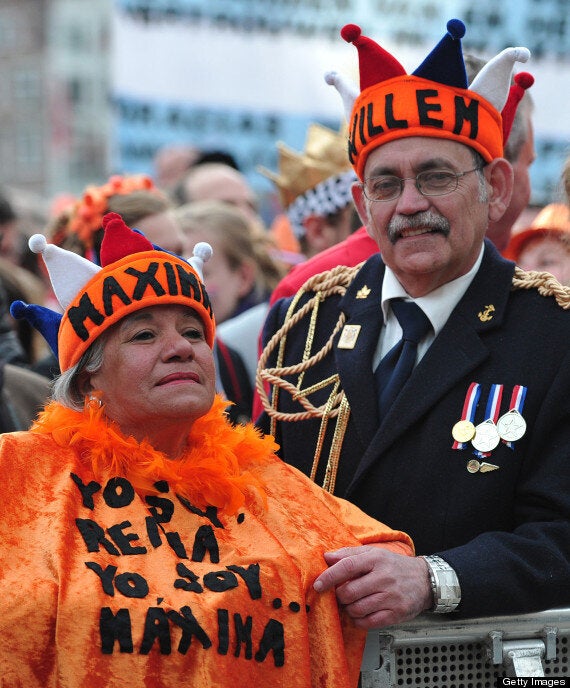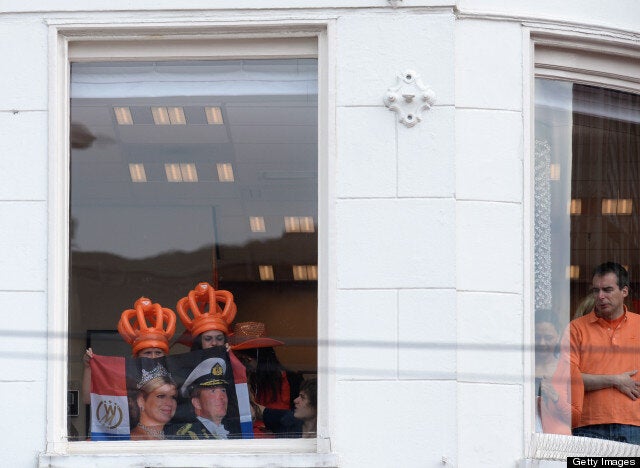 People have been wearing orange to celebrate the 'Queen's day'
Dutch people are posting pictures of themselves dressed in orange on social network, with the hashtag #oranjeboven which translates as 'orange top' the name of a Dutch folk song which emphasizes the bond between the Netherlands and the Dutch royal family.
Street parties are expected across the country and in the evening there will be a water pageant which Prince Charles and the Duchess of Cornwall are expected to attend, among a number of other royal dignitaries.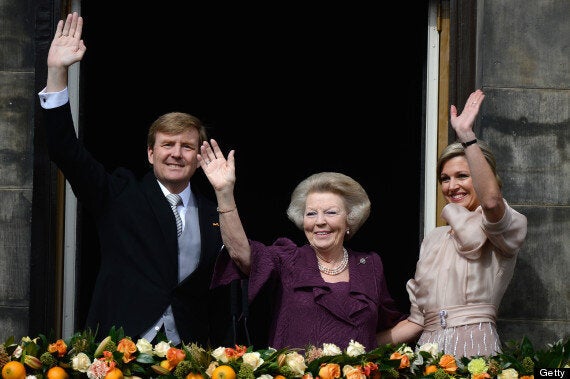 Prince Willem-Alexander says he will be less formal than his mother
Beatrix's 46-year-old son will be the Netherlands' first king since Willem III died in 1890 and will become Europe's youngest monarch when he is sworn in in front of a joint session the Dutch parliament. His wife Maxima, an Argentine-born investment banker, will become Queen consort.
Prince Willem-Alexander has already said that he will not be a "protocol fetishist", in a change from his mother's preference for formality, reports AFP.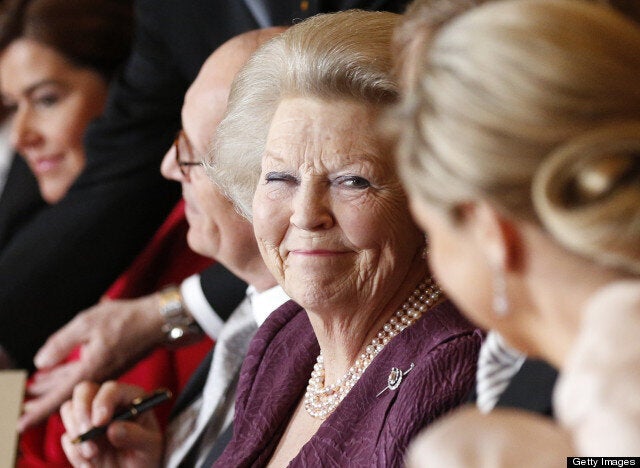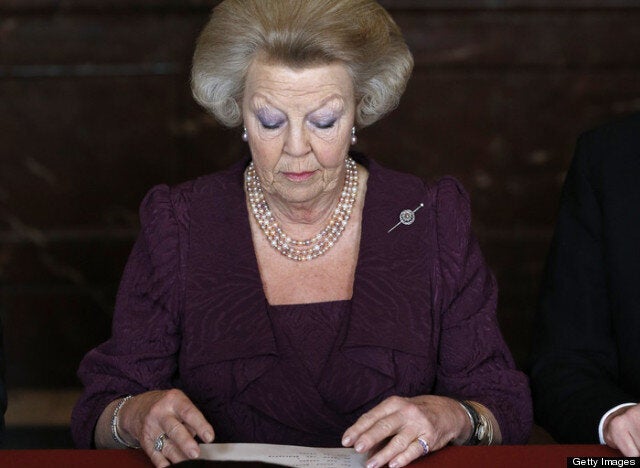 Queen Bea signing the act of abdication
Abdication has become commonplace for the House of Orange. Queen Beatrix's mother, Queen Juliana, stepped down in 1980 after 31 years on the throne. She had inherited the crown in 1948 when her own mother Queen Wilhelmina abdicated after reigning for 50 years.
In a pre-recorded message, Queen Beatrix thanked her subjects for their support and referring to her nickname said: "People can address me as they wish because then they can feel comfortable."
She added: "Without your heart-warming and encouraging displays of affection, the burdens, which certainly have existed, would have weighed heavily."