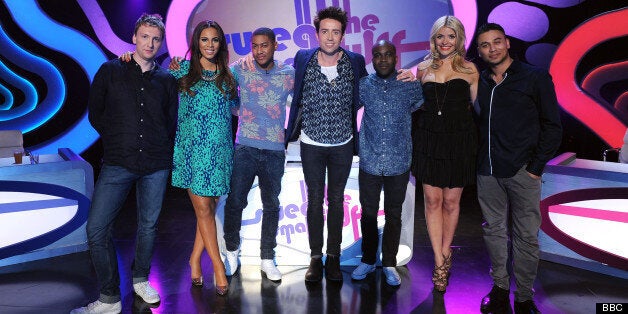 'Sweat The Small Stuff' will see Grimmy, along with regulars Rochelle Humes and KISS radio duo Rickie Haywood Williams and Melvin Odoom, explore the little things that worry us or wind us up. Whether that's whether to accept your mum on Facebook, or if it's ok to be an adult male and a fan of Justin Bieber.
In the first show Holly Willoughby, Ricky Norwood (EastEnders' Fatboy) and comedian Joe Lycett join in the fun, and with Grimmy's phonebook reading like a who's who of Celebville, we're sure his slew of famous pals will be queuing up for the remainder of this eight-part series.
'Sweat The Small Stuff' airs Tuesdays at 10pm on BBC Three.