Richard Branson's Virgin Galactic has completed its first rocket-powered flight.
The latest test is a crucial milestone for the project, which aims to send fee-paying tourists into space within a few years.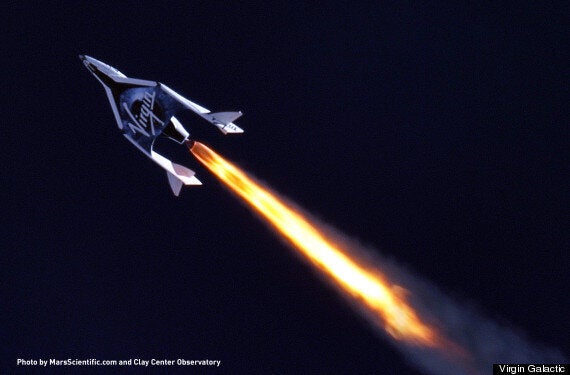 The rocket only powered the craft for 16 seconds before pilots Mark Stucky and Mike Alsbury began its descent back down to Earth.
But the test is another first for the company, which had already completed 20 tests of the carrier plane and SpaceShipTwo's complicated 'folding wings' design. The company says its first full space flight could still take place before the end of 2013, though it will not carry passengers.
SpaceShipTwo will eventually be able to reach a height of more than 100,000 metres, enough to escape Earth's atmosphere.
Branson said in a statement that the test was a key landmark.
"For the first time, we were able to prove the key components of the system, fully integrated and in flight. Today's supersonic success opens the way for a rapid expansion of the spaceship's powered flight envelope, with a very realistic goal of full space flight by the year's end."
Once Virgin Galactic starts its full commercial service into space, it will charge many thousands of pounds for the privilege. More than 500 people have reportedly paid more than $200,000 to be placed on a waiting list for the trip already, Virgin Galactic says.