John Thompson, the Mansfield Town defender, is retiring from football after being left mentally scarred by a horrific facial injury in 2011.
The 31-year-old was left with a broken nose and needing nearly 60 stitches after a pre-season friendly against Ilkeston FC in August 2011.
Thompson was the third player to require hospital treatment in the match after challenges by Ilkeston FC striker Gary Ricketts, who was retrospectively banned for two weeks and fined a fortnight's wages by his club.
"I have desperately tried to get back playing to my full potential for almost two years now," Thompson said on Tuesday.
 "It has been a hugely frustrating time but I have now reached a point where I can't continue.
"I have been fortunate enough to have had a great career and played for some good clubs but after seeking medical advice and speaking to my family and friends I feel it is the right decision."
Regarding the incident which eventually led to is retirement, Thompson added: "It was something that should never have happened on a football pitch.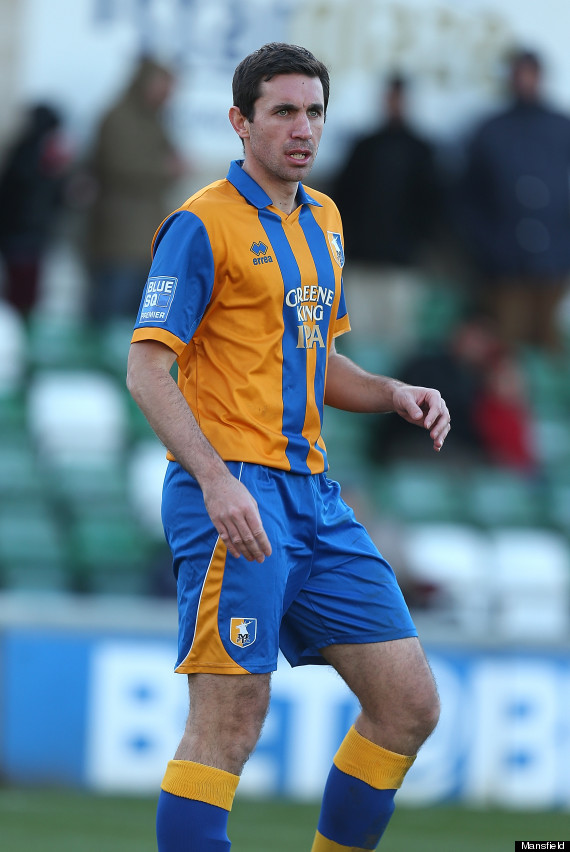 Thompson was capped once by the Republic of Ireland
"I had almost 60 stitches in my face, broke my nose, damaged my shoulder, and dislocated my finger. I needed to have a major operation on my nose so I could breathe through it again and I could only eat through a straw for nearly a month.
"When I eventually got back playing after overcoming most of the physical issues, I soon realised I was doing things which I wouldn't normally do on the pitch. Panic attacks were common and I would not be able to sleep before games. My confidence on and off the pitch had been severely knocked.
"I have done everything I can, even seeing a psychologist at my own expense. My recovery is still ongoing.
"The last two years have been the hardest of my life."
Capped once by the Republic of Ireland, Thompson began his career at Nottingham Forest before loans spells with Tranmere Rovers and a permanent move to Oldham Athletic in 2007. He spent three years of his career at Notts County, whom he helped win the League Two title in 2010, ahead of his fateful move to the Stags two years ago.