Real Madrid coach José Mourinho has strongly hinted he wants to return to Chelsea by declaring that he is "loved" in England, in contrast to Spain where he believes people "hate" him.
Madrid narrowly failed to reach the Champions League final despite a late fightback against Borussia Dortmund, winning 2-0 in the Bernabeu, but losing 4-3 on aggregate.
After ITV squandered a mega exclusive in favour of a delayed News at 10, Mourinho sat down for his press conference where, unsurprisingly, he was the main topic of discussion rather than Madrid's final four failure for a third consecutive time.
He later told a press conference: "I haven't made a decision because I have a contract here [with Madrid]. In football people break contracts when they want to but more than the contract, its the respect I have for the club and for the players.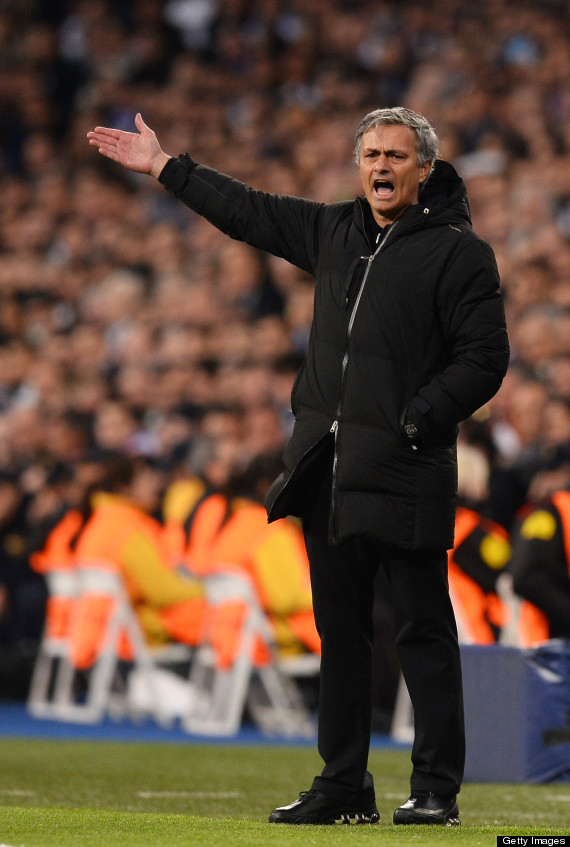 London calling: Mourinho may make the capital after all, even if Madrid won't
"I know that in England I am loved by the fans and the media, who are fair with me. They criticise me when they have to but give me credit when I deserve it. I know I am loved by some clubs, especially one, but in Spain it's a bit different, some people hate me, many of them are in this room [Spanish journalists], so its difficult for me because I like the club."
He stressed he would wait until the end of the season, including after the Copa del Rey final with Atlético Madrid, before deciding where he will be after the summer.
"I want to play the final, finish the season, win the final and finish second, and then sit down with Florentino Perez, my president and my friend," he said.
Mourinho spent three seasons at Stamford Bridge, winning two Barclays Premier League titles, two League Cups and an FA Cup.