We don't know what we love more about these pics... the sight of Meg Matthews taking a comedy fall or the expression on her pal, Jo Wood's face.
Noel Gallagher's ex-wife almost ending up eating pavement as she left Fran Cutler's 50th birthday bash at London's Box nightclub on Tuesday night.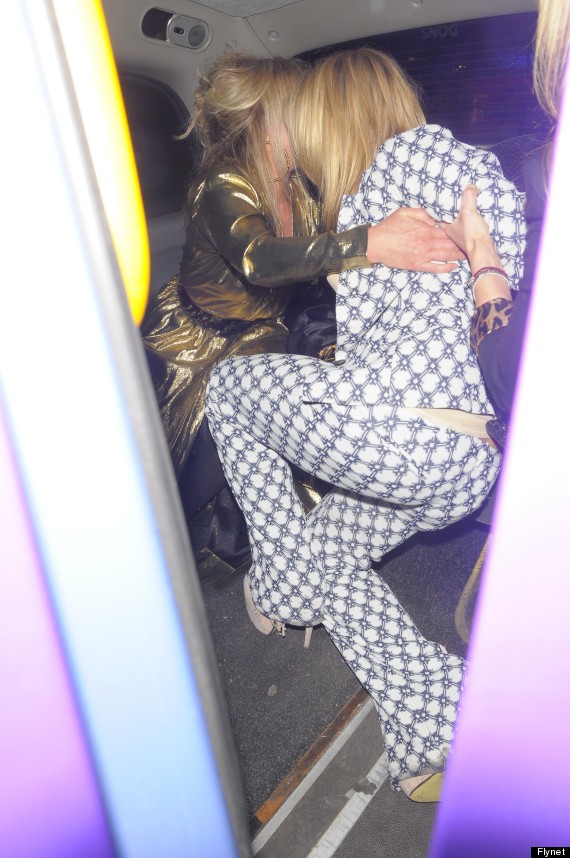 But luckily Jo Wood was on hand (eventually) to offer hers to help Meg into the back of their black cab, but still couldn't hide her amusement at her friend's predicament.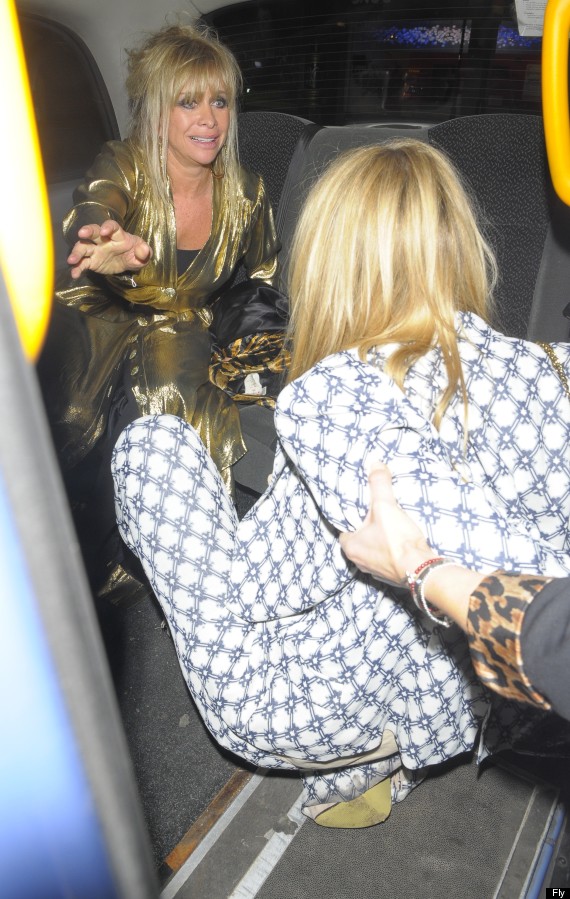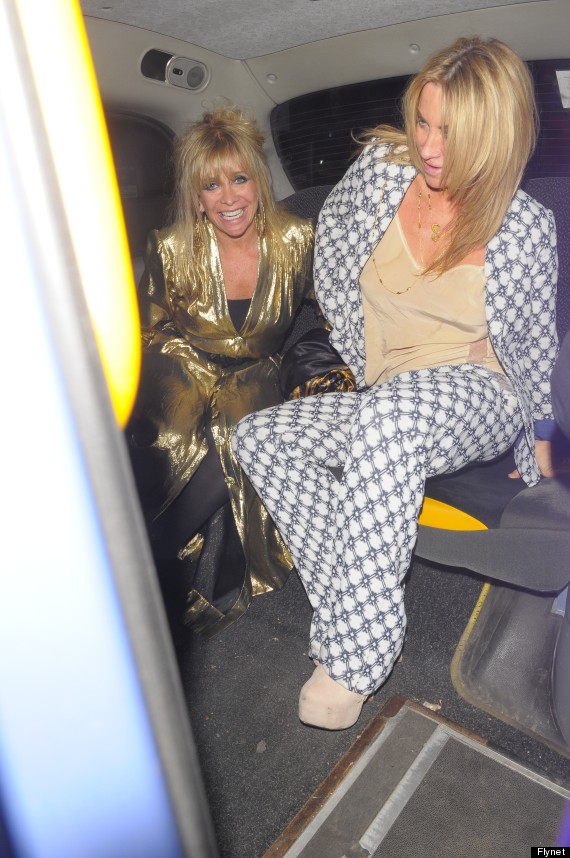 Tee-hee.
It sounds like it was one helluva party too with the likes of Kate Moss, Stella McCartney and Pixie Geldof all helping the PR guru celebrate turning half a century.
And Meg wasn't the only schleb who looked like they were having difficulty putting one foot in front of the other as they left the bash.
Rita Ora and Cara Delevingne also needed a guiding hand to their cab as they left the Soho club in the wee small hours.
Alka Seltzer, ladies?
LIKE US ON FACEBOOK | FOLLOW US ON TWITTER