Part-time DJ Natalie Coleman was tonight crowned this year's MasterChef champion and said: "It's a dream come true."
She triumphed with a winning menu featuring dishes of lobster and pork to become the third woman to triumph in nine years.
And Coleman, who is a credit controller, was told by judges John Torode and Gregg Wallace she was "destined for great things".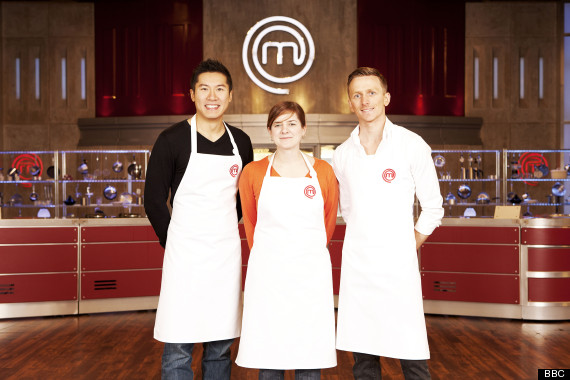 Larken Cen, Natalie Coleman, Dale Williams
Viewers of the BBC1 show have seen the Hackney-born 29-year-old battle through from 50 contestants to the final three over the past eight weeks.
Alongside defeated finalists Dale Williams and Larkin Cen, she rounded off her tough challenges with a culinary odyssey across Italy.
They cooked with rustic chef Mamma Agata on the Amalfi Coast, and headed to Enoteca Pinchiorri in Florence during their travels.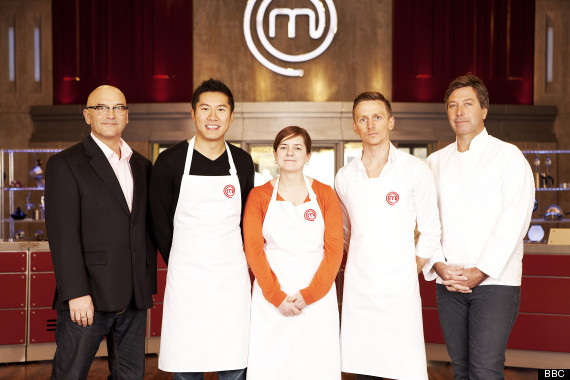 And they had to face an intimidating test of impressing four of the world's greatest chefs by preparing a three-course menu designed by two Michelin-starred chef Simon Rogan.
The final task was to prepare a menu for the show's hosts.
Torode said: "I think Natalie is destined for great things.
"She not only understands finery of great food but she cooks for the people, food that people want to eat.
"She makes people smile.
"And she's not fazed by a thing.
"She also has a great palate and understands flavour combinations.
"Natalie's got it, she is a very very clever woman and her food is fantastic."
Wallace said of her: "Natalie is an incredible talent who grew in stature day after day.
"I don't think she is fully aware of how good she really is.
"I love her food because it comes straight form the heart," he added.
Coleman, who has had a side-line as a house DJ for the past five years, said: "This is probably the best thing that's ever happened to me in my life.
"It's like a fairytale really, the girl from Hackney done good."
She was inspired in the kitchen by her late nan and at one stage in her teens she thought about making a career from food.
"I wanted to be a chef when I was 15, but then I went off the idea and wanted to be a PE teacher, then a firefighter," she said.
"But my mum said as I was good at maths, I should go and do something in finance.
"I'm quite good at what I do, but it's not what I love."
She is now focusing her attentions once again on a culinary career.
"I want to learn as much as possible under great chefs and possibly go into food writing once I've learnt a lot more about food," she said.
"Depending on how good I get, my own restaurant one day would be amazing."
Coleman said the toughest stage of the contest was preparing food for a number of Bond girls during one of the challenges: "It really stressed me out and sent me into a massive panic.
"Each round you learn something different about yourself and about food.
"There were just some amazing experiences; things that you never thought you'd get to do.
"It's definitely been the hardest thing I've ever done.
"It really makes you believe that this is what I want to do for the rest of my life now."
In the immediate future she will be appearing on stage at the BBC Good Food Show Summer, at the Birmingham NEC along with her fellow finalists from June 12 to 16.
"My first time in front of a live big audience - and to be doing so in front of such a foodie one, is a massive honour," she said.
Her winning menu was:
:: Starter: Lobster tail, accompanied by compressed fennel, fennel puree and shavings, dressed with an orange gel and beurre blanc, and Lobster oil.
:: Main: Roast pork belly, pork tenderloin and a scotch egg (made of black pudding and quail's egg), served with a pomme puree, caramelised shallots and two sauces - apple and a honey mustard.
:: Dessert: Vanilla chocolate panna cotta topped with a tempered bitter chocolate tuile with caramelised pears and a trio of hazelnut crumble biscuits.