Simon Pegg has revealed that his 'Star Trek' co-stars went on a mission to party while shooting the latest movie together.
New recruit Benedict Cumberbatch joined Simon, Chris Pine, Zachary Quinto, Zoe Saldana, director JJ Abrams and other stars of Star Trek Into Darkness at the premiere in London's Leicester Square.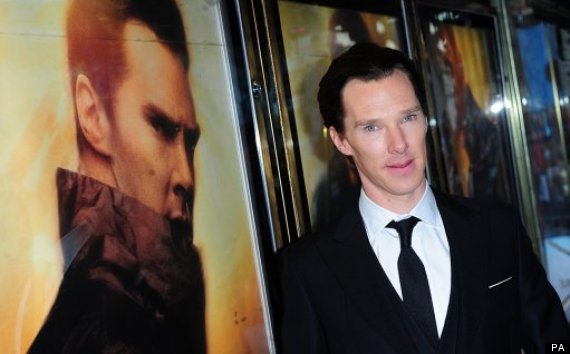 Benedict Cumberbatch plays villain John Harrison in this instalment of 'Star Trek'
Fans went crazy for 'Sherlock' star Benedict, who plays villain John Harrison in the new sequel, giving him the loudest screams as he arrived on the white carpet, and the rest of the cast hailed his acting as out of this world.
REVIEW: Does Star Trek Boldly Go This Time Around?
Simon revealed that the cast enjoyed a wild night out during filming.
He said: "We had one mad night out in San Francisco - me and Zach and Chris and Benedict - that will forever remain a secret but it was a lot of fun.
"But I wasn't the instigator. Can I just say, they're all as bad as each other. I don't even drink! Those guys, they were on their own mission!"
The film is the sequel to Abrams' 2009 big screen adaptation of the hit sci-fi series.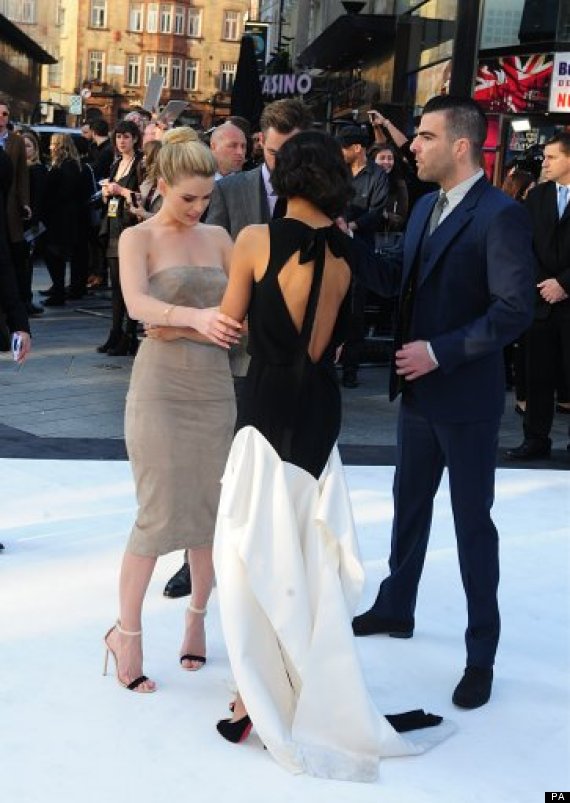 Zoe and Alice went in for some girly bonding on set, and on the red carpet
Zoe revealed that she was relieved Alice Eve had joined the cast, as a stowaway scientist on the Starship Enterprise, as she welcomed the female company. She said: "Whenever the boys ignore you, you can always just call Alice. And then we'd chick out, like for two seconds be like 'Oh my God, I love your nails'."
She said of her male co-stars: "They're pretty cool nerds but they're all such geeks."
Star Trek: Into Darkness opens in UK cinemas on 9 May. Premiere in pics below...