Miley Cyrus has been weathering the storm about the state of her 'engagement' to Aussie actor Liam Hemsworth - now it appears she's found consolation with a new British bestie.
Now, according to the Mirror, the former Disney star has found some new friends to hang out with in the form of Brit band Lawson, particularly their charismatic frontman Andy Brown.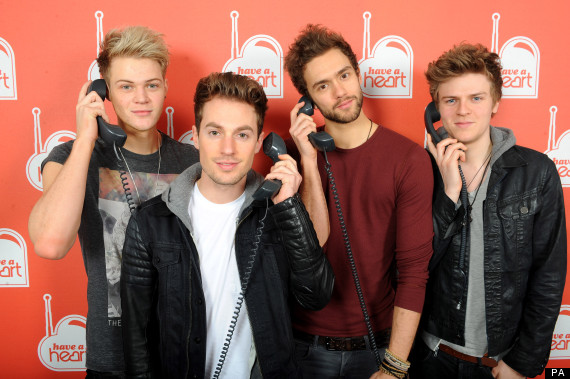 Lawson's frontman Andy Brown, third right, has been working with the band in the US
Brown, who previously romanced Made in Chelsea's Caggie Dunlop and Saturdays singer Mollie King, has been swapping Twitter messages with the American singer following a meeting in New York - including one cryptic tweet sent in the small hours from his LA base - "Miley you comin! X."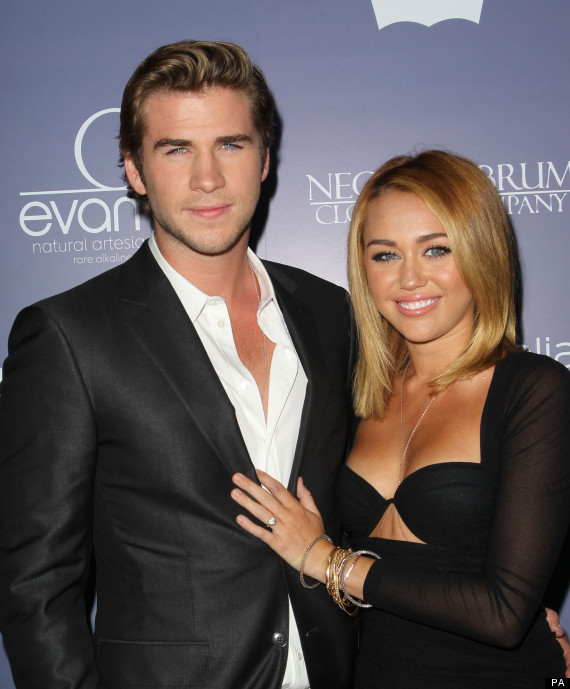 Miley Cyrus with her on-off fiance Liam Hemsworth
Miley has recently spoken out about the rumours surrounding her relationship with Hemsworth, who stars in 'The Hunger Games' franchise. She told Elle Magazine:
"We have a house together and dogs. It just seems right to be wearing this ring and to be committed," she says. "But we keep our relationship low-key and don't talk about it any more."