Justin Timberlake is going to be a very busy boy...
Not only has he just announced a world tour, he's now also confirmed another new album is on the way.
A follow up to his comeback record 'The 20/20 Experience', which made it to number one in the UK and the US charts, will be released on 30 September. Timberlake announced the news via his Instagram account with this picture: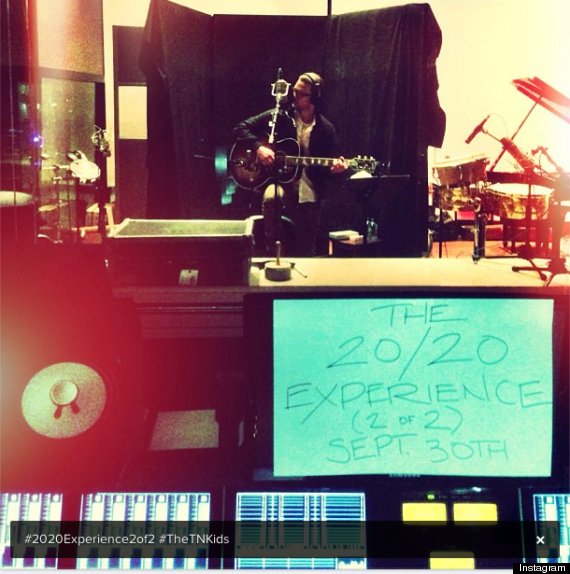 His record label RCA have revealed the next album will include 10 new songs and outtakes.
JT's international solo tour, his first in six years, will kick off on 31 October in Montreal. Live Nation has yet to announce the UK, European, Australian and South American tour dates.
REVIEW: Justin Timberlake 'The 20/20 Experience' Review: It's Good To Hear From An Old Friend
Timberlake is also set for a summer stadium tour in America with rapper Jay-Z. And the pair will headline this year's Wireless festival at its new venue - London's Olympic Park.
Meanwhile, the 'Mirrors' singer has signed up to star in a biopic about Casablanca founder Neil Bogart.
Timberlake - who focused on acting during his six-year break from music and appeared in films such as 'The Social Network' - is on board for the film, which is titled 'Spinning Gold', according to The Hollywood Reporter.
He is set to star in the movie about the 1970s record executive who was at the helm of the rise of disco.
CLICK HERE to catch up on all your latest Film News