A six-year-old girl thought to have been born in the captivity of a trio of suspected kidnappers is "happy and healthy", police say.
Jocelyn, who is believed to be Amanda Berry's daughter, beamed and ate an ice lolly as she was examined by medics, Cleveland Police Deputy Chief Ed Tomba told reporters.
ABC News quotes him as saying: "She looks great, happy, healthy and ate a popsicle last night. Seeing her mother smile made her smile."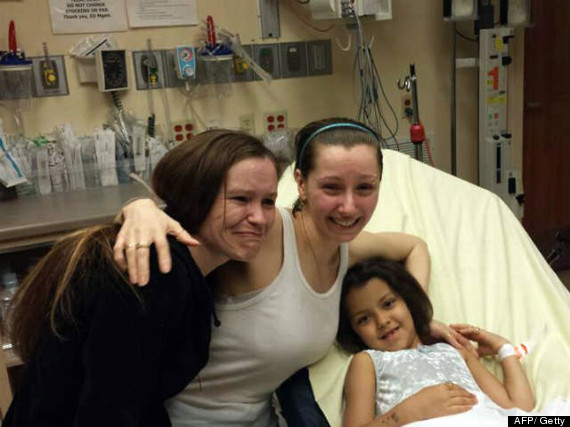 Amanda Berry in the centre, is reunited with her sister and daughter Jocelyn
FBI Special Agent Vicki Anderson said the girl is missing a front tooth and had been home-schooled by her mother during their reported imprisonment in the Cleveland, Ohio home of Ariel, Pedro and Onil Castro.
Police believe Jocelyn's father is one of the brothers and hope to determine her paternity through DNA tests.
Hollywood Life reports Ariel Castro would take Jocelyn out at weekends to visit his mother Lilian Rodriguez, and that the little girl would call her "grandma".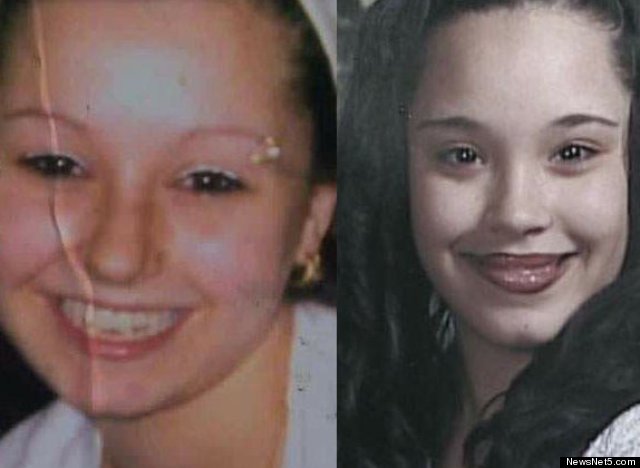 Amanda Berry and Gina DeJesus
He reportedly told curious neighbours she was his girlfriend's daughter. According to the Daily Mail, Jocelyn was born at Christmas time.
Police have yet to file charges against the Castro brothers, who are being held on suspicion of rape and kidnapping, though they are expected to soon, Kait8 reports.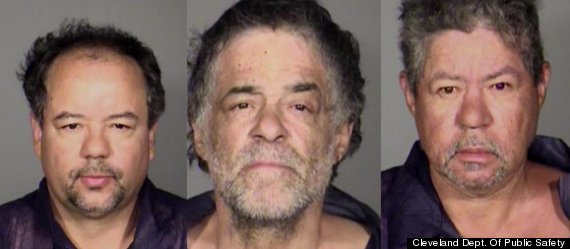 Onil, Ariel and Pedro Castro were arrested in Cleveland, Ohio, on Tuesday
The trio were arrested on Monday and are suspected of holding Berry, 27, Michelle Knight, 32 and Gina DeJesus, 23, captive in the Cleveland Ohio house for a decade.
Neighbours say they reported seeing naked women tethered with dog leashes crawling on their hands and knees in the Castro's backyard, but that police did not take action.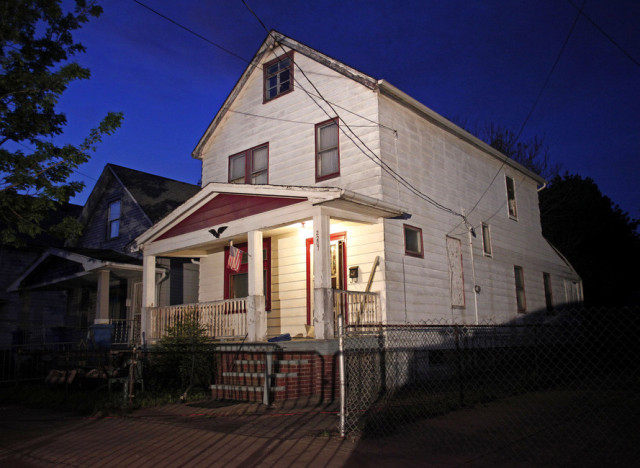 The house where the girls were found
City Safety Director Martin Flask said on Tuesday that investigators had no record of anyone calling about criminal activity at the house but were still checking police, fire and emergency databases.
Cleveland Chief of Police Michael McGrath told reporters: "We will review the work we have done to find the girls over the last decade to try to understand if mistakes were made.