'The Apprentice's second candidate to be fired, bouncing Tim Stillwell, has told HuffPostUK that Lord Sugar didn't want to see him leave the show.
The 23-year-old Mexican food entrepeneur who stood out for his bobbing enthusiasm on the show, reveals that the boss told him afterwards, "I had no choice, I couldn't let the other two go. You're very credible, maybe you came into this process too early."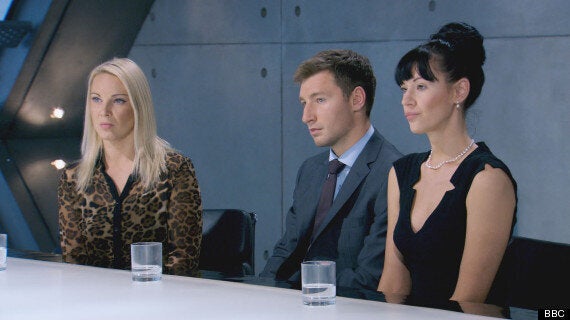 Tim had to try to defend himself in the boardroom, alongside Francesca and Rebecca
This was a softer letdown for Tim than the rollocking viewers saw Lord Sugar dish out in the boardroom, when he told Tim's team Evolve their attempt to create and sell a beer was among the worst shambles he'd ever seen on the show.
"You're looking at me dumbfounded, with dumb expressions. I don't want to waste my time talking to a load of dummies," he told the befuddled Evolve team.
"I have never seen such a bloody mess in the first two weeks of this process as today," was Lord Sugar's verdict.
If ever I have come across a team who literally couldn't organise a p*** up in a brewery, it's now."
And Tim himself admitted that his dismissal from the show came as no surprise, "considering how the task went".
Presumably, he was referring the attempt to mix their beer, with litres being poured down the drain as the on-site expert deemed their ratios unsafe to drink.
For Tim, the problems had started earlier on, when he was moved from the boys' team Endeavour - "where everyone was cohesive, debating what to do" - to the girls' team Evolve - "where I didn't know anyone's histories, so when Francesca told me she could do maths, I believed her."
"There's no one person to blame, we all were. The numbers got all messed up, there became this great pile of confusion."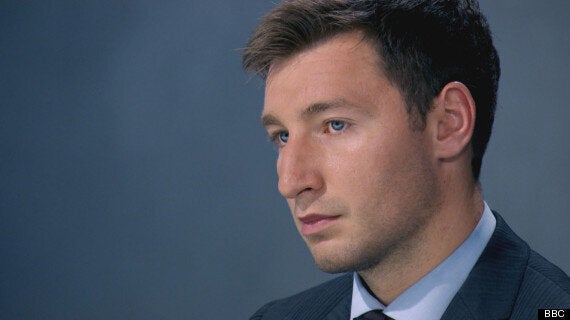 Tim agreed the buck had to stop with him for "a great pile of confusion"
Will Tim's bobbins desert him now the cameras have stopped rolling? He says not. "I'm naturally hyper, nowhere near as extreme. They've chosen the snippets to show the extreme, but that's fine, we knew what we were signing up for - I was in there simply to win, and get the funding."
Tim's impressions of Lord Sugar have been altered slightly by his experience on the programme. "Before, I was terrified, we only saw him for 20 minutes that first time. But it was a very graceful firing. He was much nicer to me than it appeared. He just said it was unfortunate."
"At the moment, I'd say Miles. Lord Sugar will like his experience. He's already been there, done it, made his money, so he's a pretty safe bet."
Who do YOU think has the necessary qualities to win? Pick from the candidates below...