The Manchester United press office tweeted a link to a Facebook page confirming David Moyes as Sir Alex Ferguson's successor, only the tweet has since been deleted.
Moyes is expected to be announced as the new United manager, and the club's press office account, which is verified, appeared to finally end the wait.
Although the tweet was deleted, the Facebook page remains live.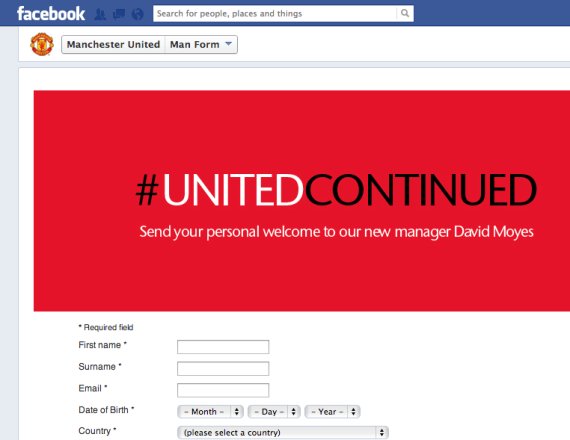 United's original picture on the Facebook welcome page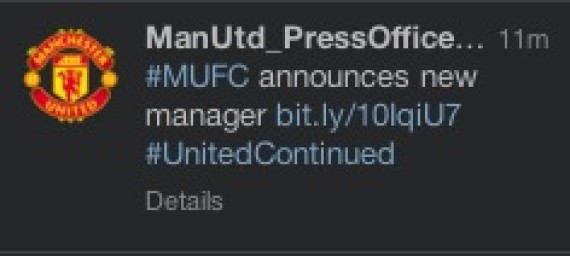 The club tweeted "confirmation" before deleting the tweet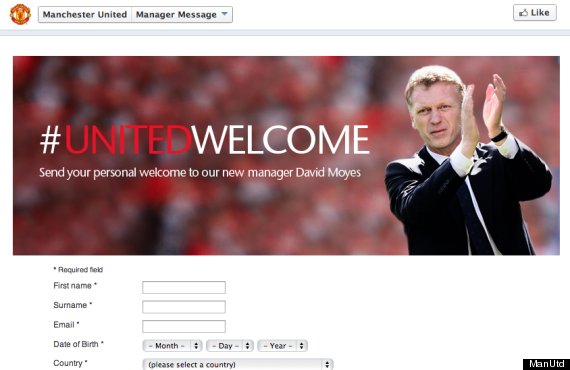 The latest page view on the Facebook page