Saturday nights haven't been the same since 'TV Burp' finally ran out of wind last year, but Harry Hill has not been twiddling his thumbs.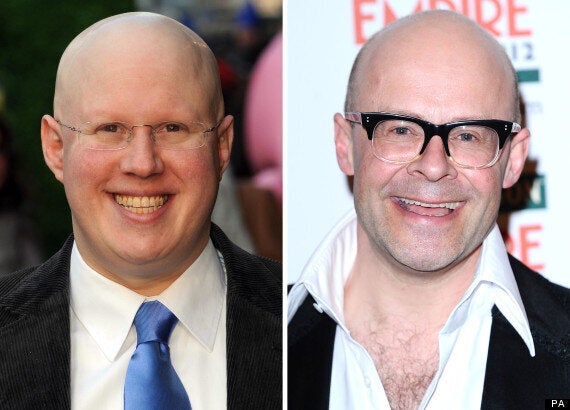 Matt Lucas and Harry Hill - separated at birth?
The besuited, bespectacled, big-collared comic is set to make his big screen debut, with filming beginning this weekend on The Harry Hill Movie.
The plot sees Harry and his petrol-drinking nan (Julie Walters) discovering that their hamster only has a few weeks to live, so they set off on a road trip to Blackpool... as you do... pursued by a lunatic vet (Simon Bird).
Along the way, Harry falls in love with an undersea shell person (Sheridan Smith), witnesses canine superstars The Dachsund Five, and meets indie rock band The Magic Numbers - who run a B & B. It all culminates in a fight on top of The Blackpool Tower. Who could be behind it all? Could it be Harry's evil twin Otto (Matt Lucas), who was separated from Harry at birth and brought up by Alsatians?
At least you'll know what's going on if you should happen to run into this crew and cast anywhere on the road.
Popular in the Community