Are you ready to meet the new Gavin and Stacey? The first pictures from the US version of hit BBC Three comedy have emerged.
Titled 'Us and Them', the co-production between BBC Worldwide and Sony Pictures Television has just been snapped up by US network Fox.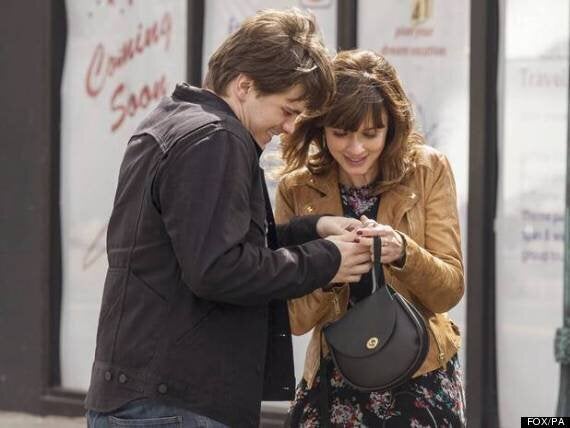 Jason Ritter (Gavin) and Alexis Bledel (Stacey)
The original British series, which ended in 2010, was created by James Corden and Ruth Jones.
The comedy followed the long-distance relationship of Gavin (Mathew Horne) from Billericay in Essex and Stacey (Joanna Page) from Barry in the Vale of Glamorgan, Wales. James Corden and Ruth Jones
'Us and Them' will star 'Parenthood's' Jason Ritter and Alexis Bledel of 'The Gilmore Girls', as a young couple whose relationship is complicated by friends.