The comic will resurrect the former Wernham Hogg boss for a series of YouTube videos titled Learn Guitar With David Brent, according to The Sun.
It will launch on the star's YouTube channel from June, with one episode airing each month.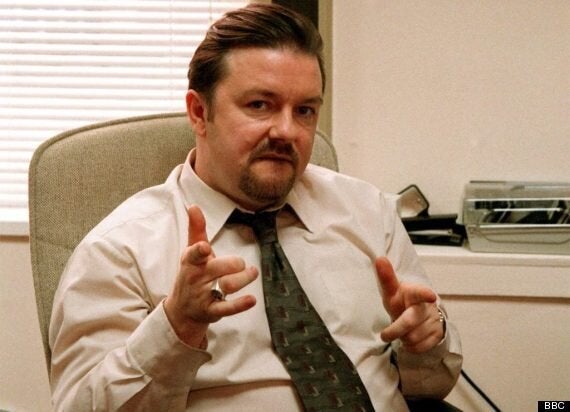 Ricky Gervais as David Brent
The series will see Slough's famous salesman trying to teach people how to play the guitar, and will feature full versions of songs first introduced in the hit BBC series. The character will also introduce new songs and discuss the inspiration behind them.
The star is working on his new material as Brent after deciding to end The Ricky Gervais Show.
He said of that decision: "Why have I knocked it on the head? Well, apart from the fact that I have a very short attention span, we actually made more episodes of The Ricky Gervais Show than anything else I've ever done. I also think we used all the best bits and I wouldn't want the quality to go down.
"I was thinking of recording brand new audio at one time but then I realised that it wouldn't be the same."
Ricky said he was "so proud" of the shows, which were broadcast on Channel 4.
The Ricky Gervais Show Season 3 and Season 1 to 3 Boxset out on DVD Monday 13 May.