Skygazers in the Australian Outback were treated to a remarkable solar eclipse on Friday.
The spectacle, known as a "ring of fire" occurred as the moon glided between Earth and the sun, blocking the sky save for a dazzling rim of light.
Sydney-based photographer Geoff Sims captured this stunning shot.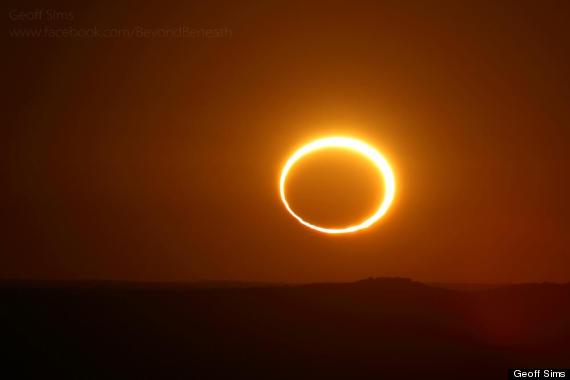 He wrote on his Facebook page: "The horizon was perfectly clear, what an amazing sight seeing the squished sun in annular eclipse."
It is the second solar eclipse visible from northern Australia in six months, the Associated Press reports.