Names from the world of sport, both past and present, came together tonight in honour of former friend and teammate, Tom Maynard, who tragically passed away last year.
Heroes from the world of cricket, rugby and athletics attended The Tom Maynard Memorial Ball, the first in what is set to be an annual event to remember his life.
Among the guests were Tom's former Surrey cricket teammates, including close friend Rory Hamilton Brown, as well as England rugby captain Chris Robshaw and players Mako Vunipola and Alex Goode.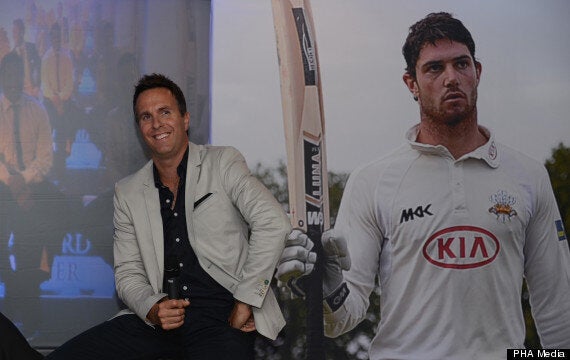 Former England captain Michael Vaughan
Hosted at the Kia Oval, the cricket ground where Tom played his final matches for Surrey, the event raised money for the Tom Maynard Trust, an organisation offering support and funding to disadvantaged and aspiring young sports players.
Also in attendance were former international cricketer Michael Vaughan, former British and Irish Lions player Gareth Edwards and comedian and close friend of Tom, Jack Whitehall, who gave a special performance on the night.
The money raised will now allow for one young talented individual to be granted a rare scholarship to Millfield School, the same school which helped nurtured and develop the special talent of Tom himself from a young age.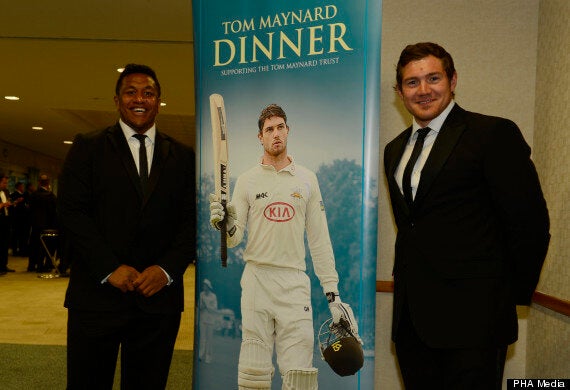 England rugby internationals Mako Vunipola and Alex Goode
Gareth Edwards, former Welsh rugby player who also attended Millfield, said on the night: "I've said it many times - I owe a huge debt of gratitude to Millfield. It gave me a stage to perform on and I was made to feel very welcome. it gives you an opportunity to compete. When i look back at Millfield, I realise those were the best days of my life and I am eternally grateful for them."
The evening included a Q&A with figures including Chris Robshaw, Michael Vaughan and Gareth Edwards, as well as a private auction and tributes to Tom, paid by guests including close friend and rugby player Ed Jackson.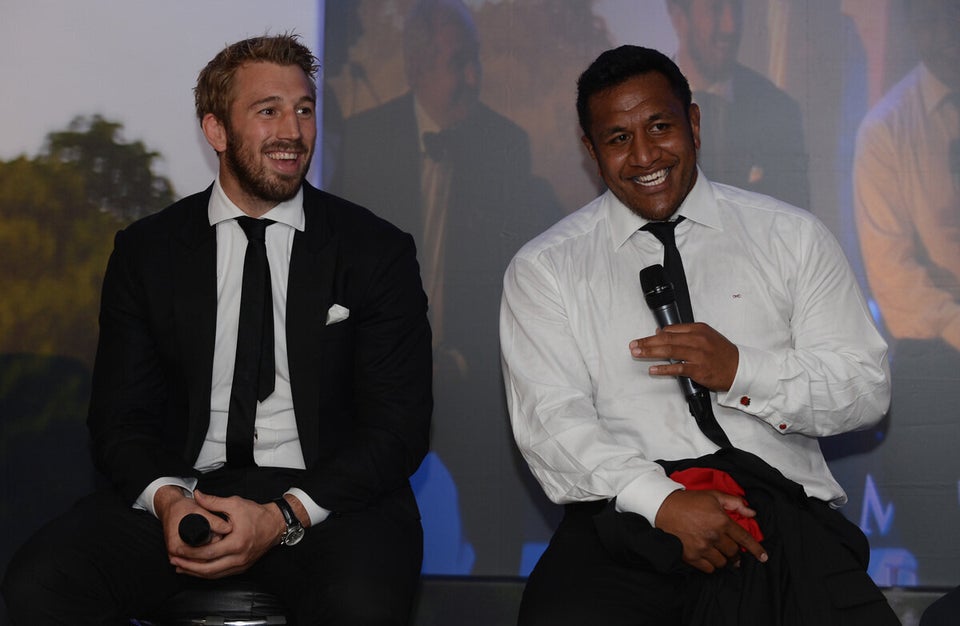 Matthew Maynard Tribute
England Rugby Captain Chris Robshaw who, like Tom, attended Millfield School, said: "The night was a big success and it was great to see so many faces turn out to support this brilliant cause. Providing under privileged young sports players with similar opportunities that he was fortunate enough to receive was something close to Tom's heart so it is great that this is now being made possible."
Darren Clayton, a close Millfield school friend of Tom and organiser of The Tom Maynard Memorial Ball, said: "This was an opportunity for people to come together in support of a fantastic cause. The money raised will give a talented young sports star the opportunity to attend the very school that Tom himself attended and loved so much. We thank all those who supported the event and we look forward to building on this success year on year, as we work to create a legacy in the name of a young man who was known and loved by so many."