Could the days of Victoria Beckham only ever wearing black finally be over? Surely not?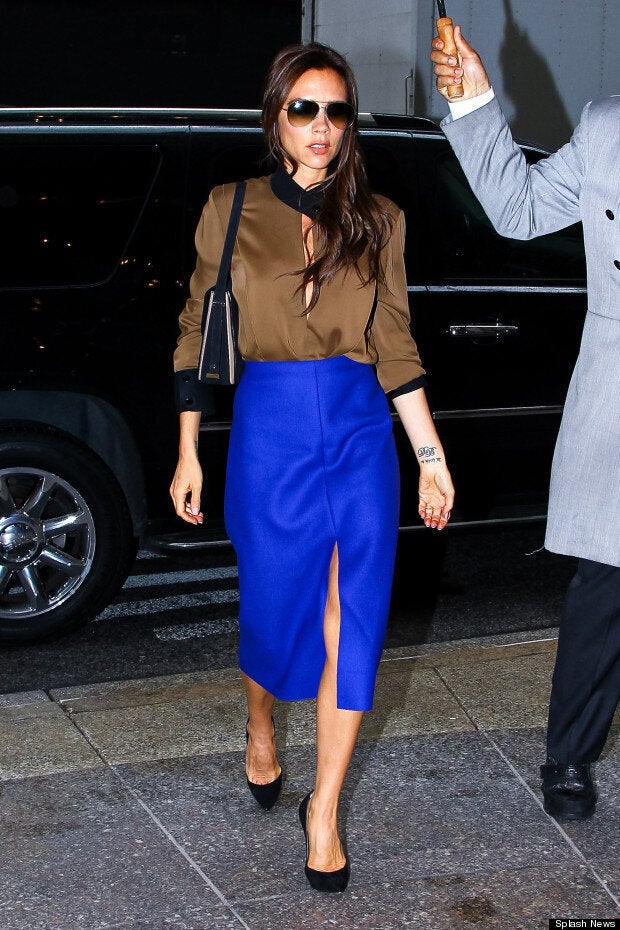 VB even dared to flash a little bit of cleavage with her slitted blouse as she headed to her business meeting in New York in her usual solemn style.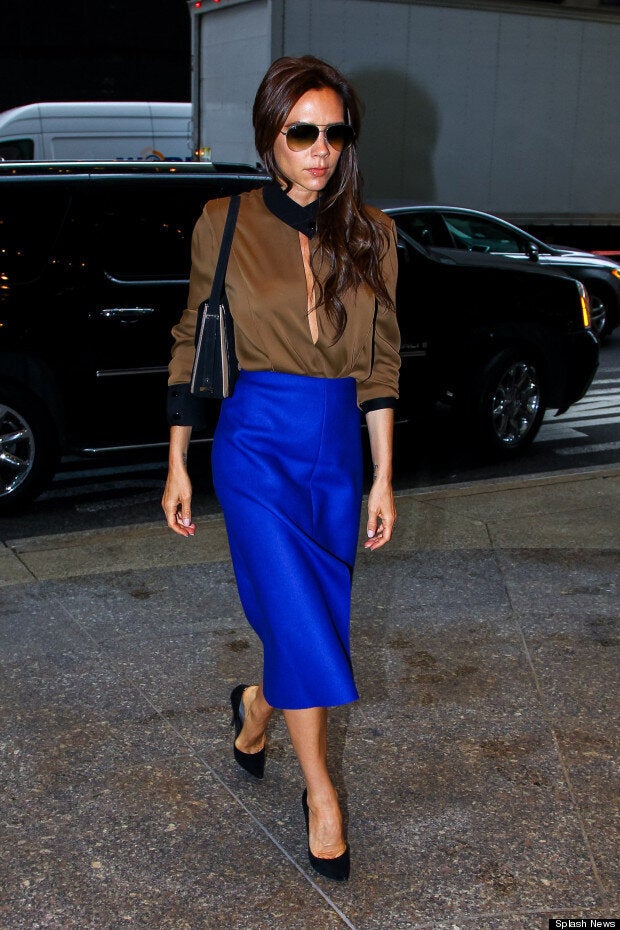 And if Posh is embarcing colour now, maybe she'll surprise us again by cracking one of her lesser-spotted smiles soon?
Stranger things have happened.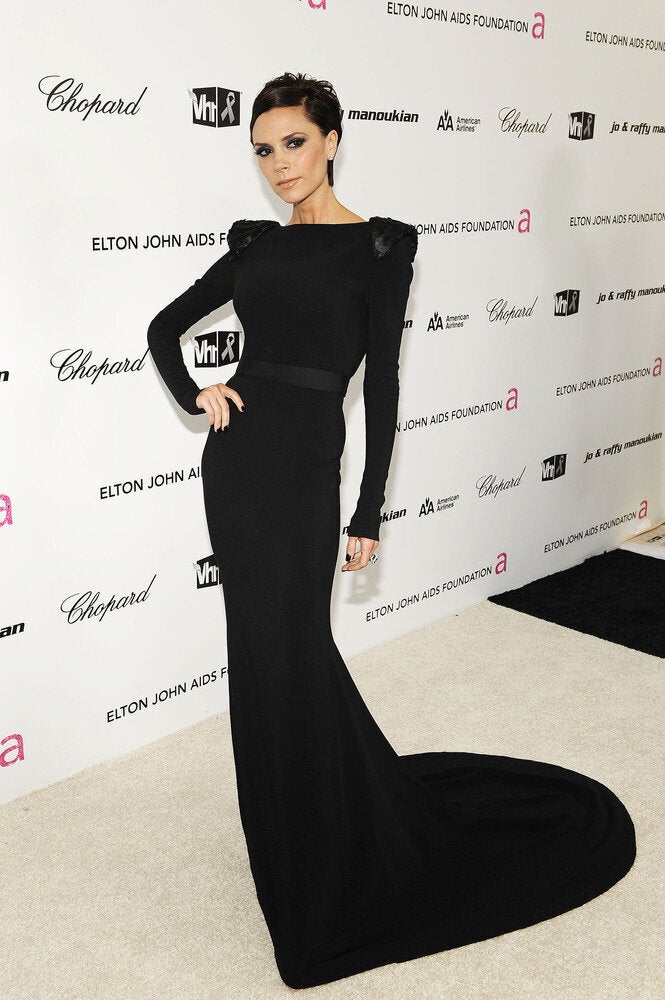 Victoria Beckham: 50 Shades Of Black
Related